The 18th of May (Haitian Flag Day) is as sacred as it gets as January 1st (Haitian Independence Day) for all Haitians. It is the day in which the banner that represents the Haitian identity was created.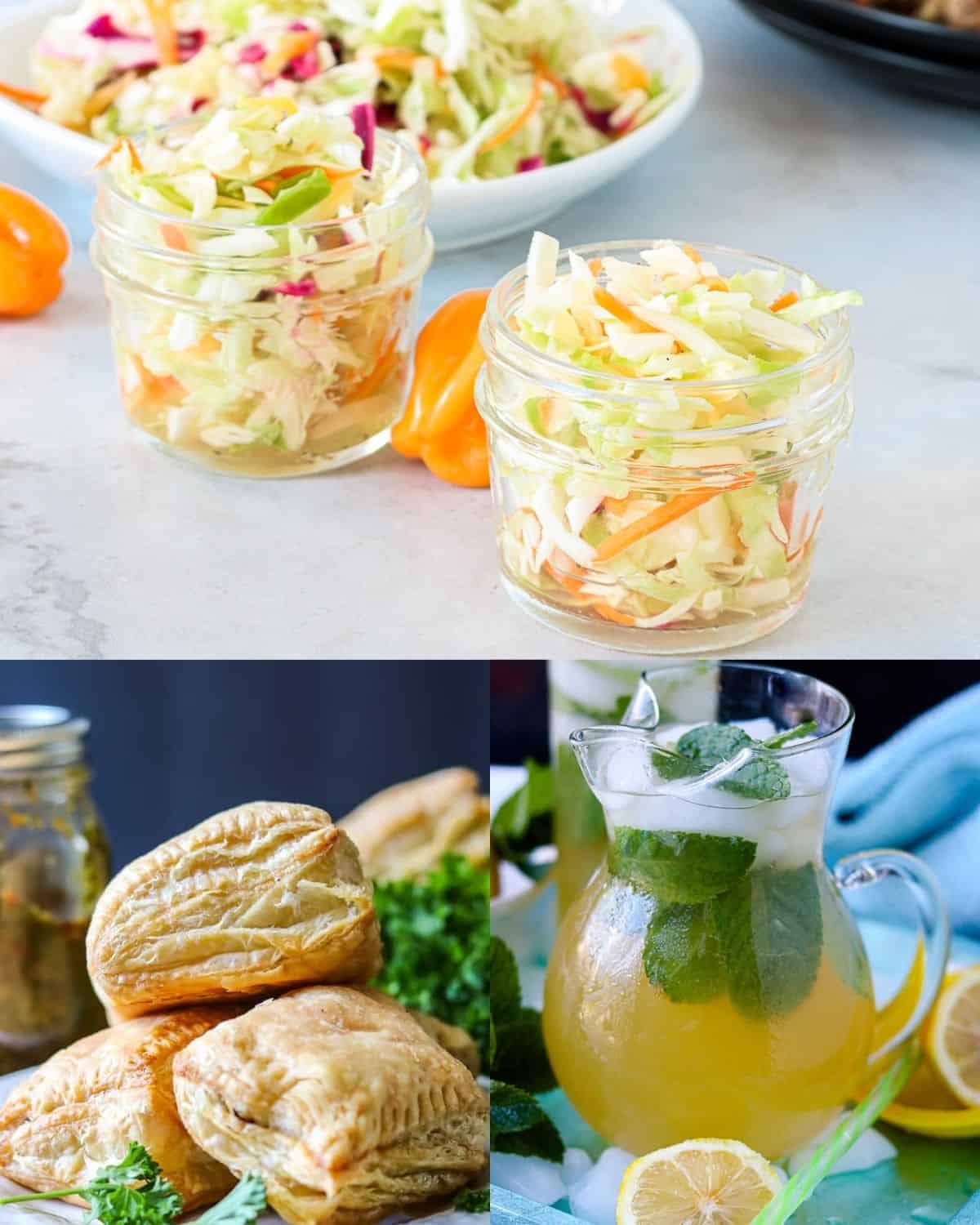 In the 80's this banner was celebrated with major parades which were formed by local colleges in the Capital (Port-Au-Prince). 
The Haitian Flag Day is more than just a banner for the Haitian people, it also represents the ability to overcome oppression and obtain one's true identity. 
It was also the precedent on how to overcome slavery, even here in America. Though suppression still exists, one's identity is still lurking in the shadows and that can never be erased or forgotten.
On this day, it is when all the local street vendors are out with their best Fritay recipes, art, and various functions from schools and organizations. 
We've compiled not just our favorite, but some of the popular Fritay dishes served throughout that day.
Bannann Peze (Fried Plantains)
These Air fried plantains eliminate the use of oil to deep fry them.
Fried green plantains in Haiti are twice fried, therefore our recipe follows the exact same steps but with a healthier way to fry these little wonders.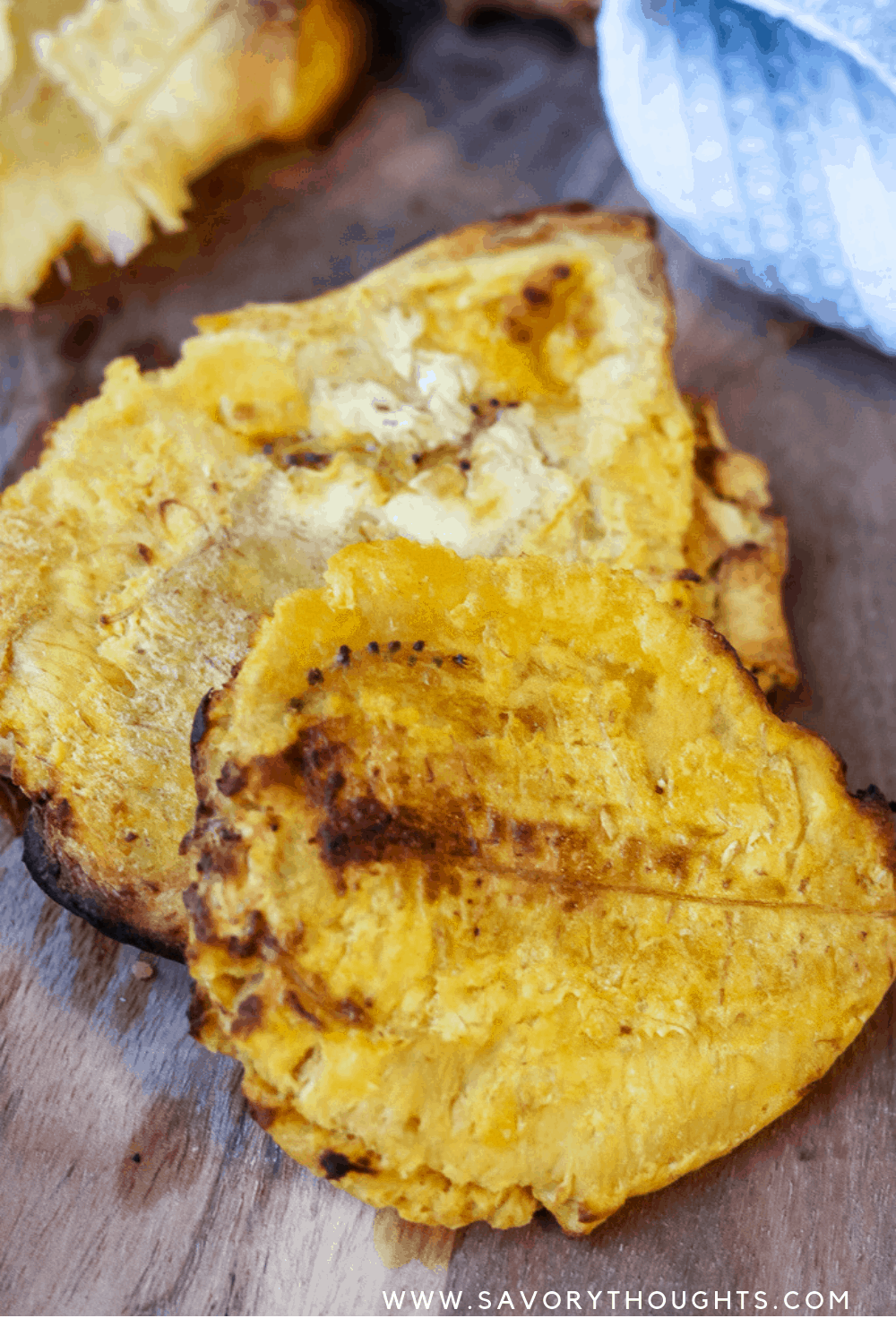 The method of cooking these wonderful snacks or appetizers is extremely easy. Whether you are making the sweet ones or the green plantains, you are simply minutes away from a healthy snack.
Haitian Griot (Vegan Fried Pork)
One of the most popular Haitian dishes, Griot, is one extremely delicious and flavorful fried meat. Fried to a golden crisp coating and a tender middle.
This griot recipe has been modified by using Fried Jackfruit. This version allows us to veganize this recipe so everyone can enjoy it.
So, if you have plant-based cravings then you have come to the right place.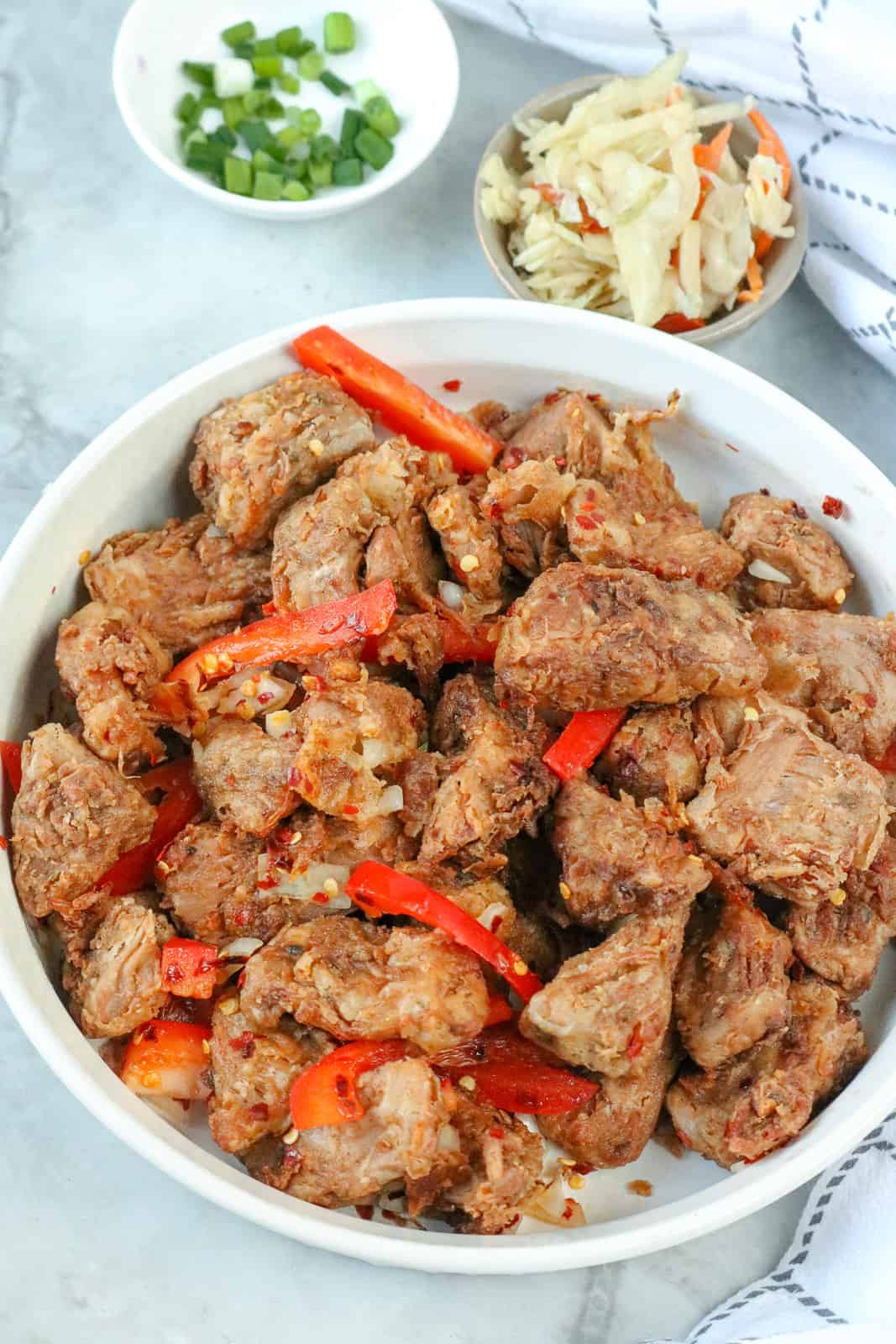 Traditional griot is made from pork shoulders.
It is first thoroughly cleaned, well-seasoned then boiled/simmered. It is fried to perfection resulting in a crispy outer layer, yet extremely tender inside.
Akra is made out of root vegetables, and malanga, mixed with flavorful herbs and spices. The batter is then deep-fried to a beautiful crisp and golden color. 
Malanga has a subtle nutty and earthy flavor. Making the best out of your vegetables so everyone can enjoy them.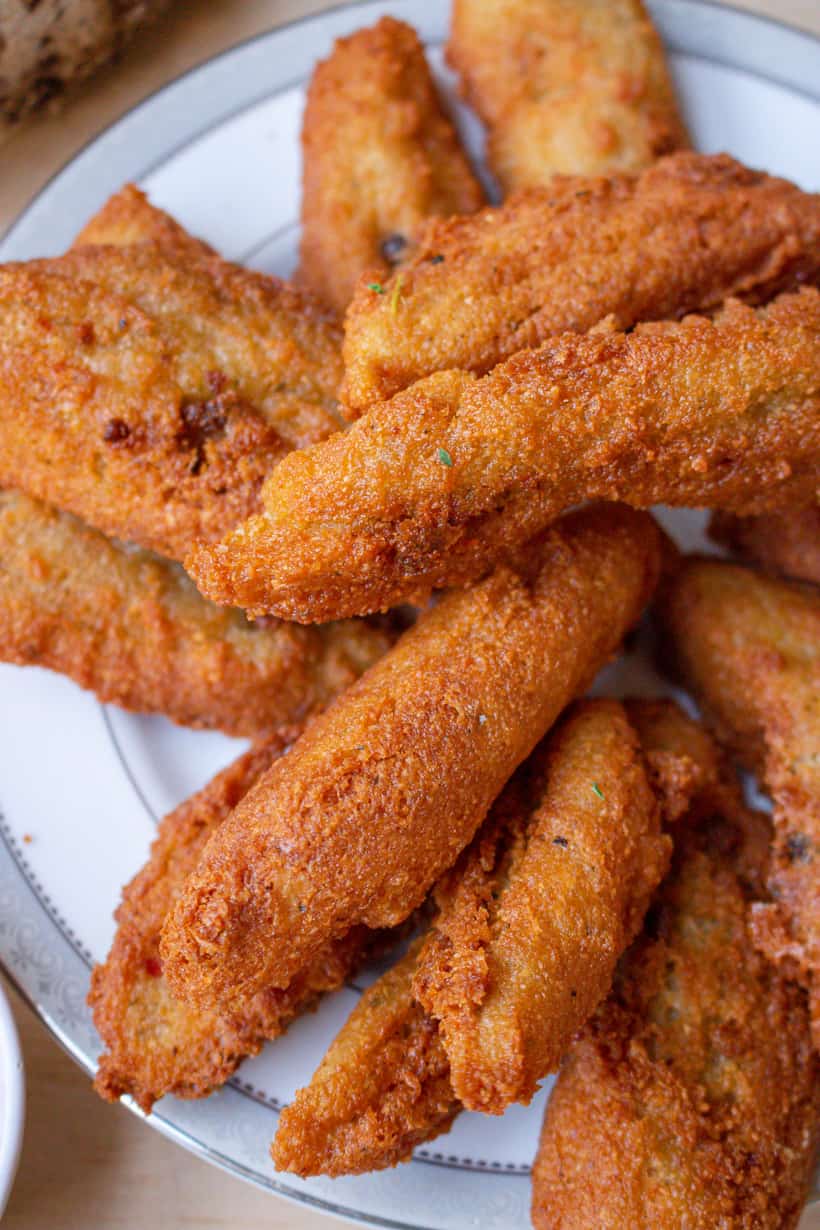 Flour is not added to this dish since this vegetable is starchy enough to sustain itself.
Malanga is not readily available at your local grocery store in the U.S., therefore you will need an international market specializing in Caribbean foods, and Asian stores, of course on Amazon. 
Papita (Plantain Chips)
Papita, were the singing words I heard as a child whenever the vendors were passing by. The plantain chips are perfect for a crunchy gluten-free snack.
Plantains chips are very popular in Haiti. A perfect healthy snack for everyday children and adults alike. Plantain is to tropical climates and West Africa.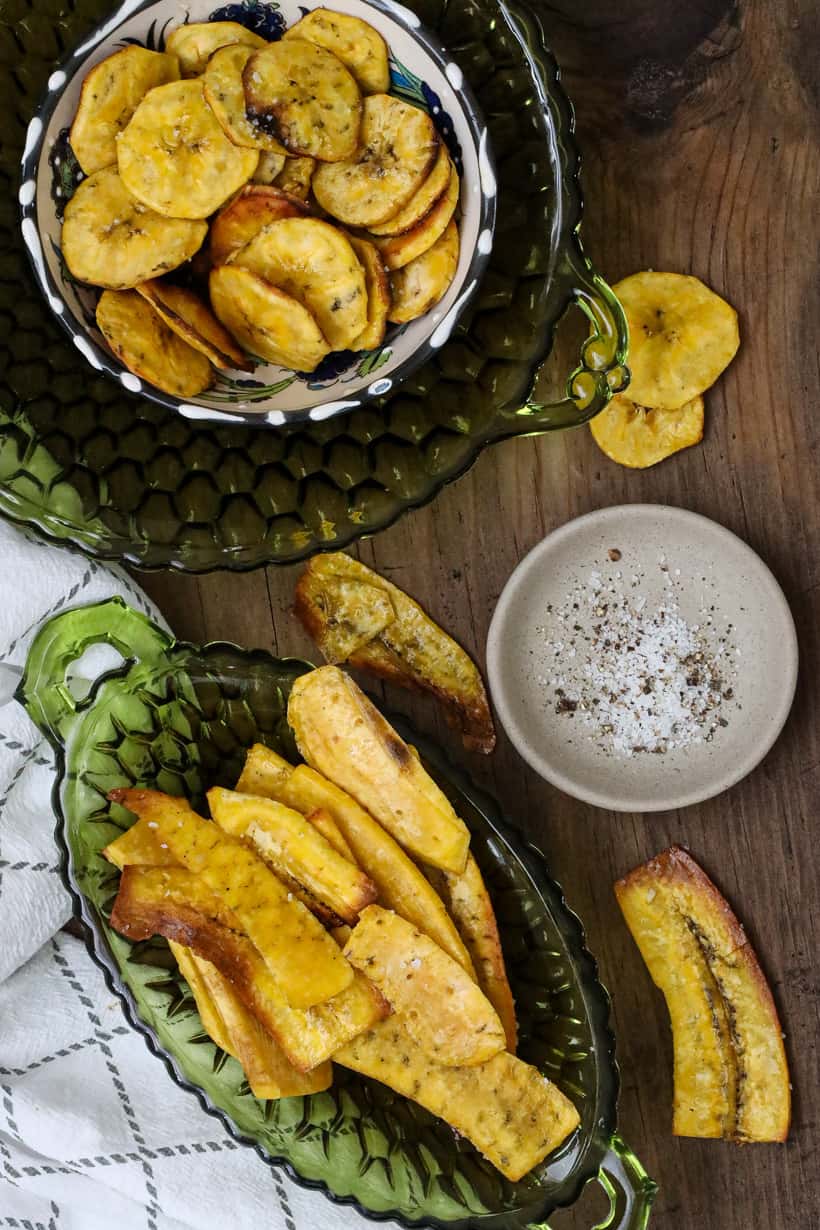 They closely resemble bananas. They are both considered a fruit and a starch depending on the ripping stage.
From green to yellow and anywhere in between, you can use this recipe. Either way, you'll love this snack.
Tasso Boeuf
Tasso boeuf, made with fresh cuts of good quality beef, is a tasty treat that everyone is sure to enjoy. This dish is another popular one alongside other fritay dishes or normal everyday dinners.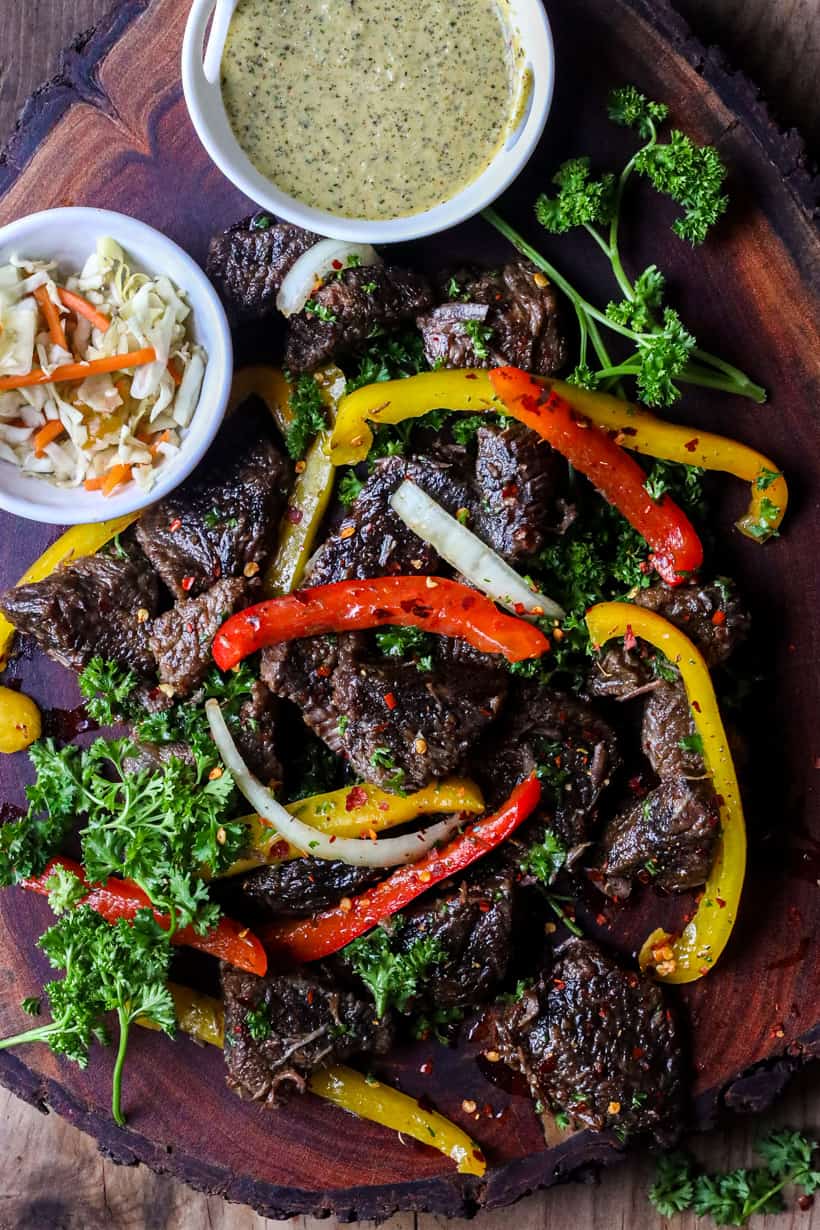 This savory dish can be either deep-fried or air fried without sacrificing flavor. 
Made following the same cleaning process as you would any meat, then seasoned to perfection. Of course, good quality beef makes all the difference 
Tassot Cabrit (Fried Goat Meat)
Extremely delicious alongside plantains and pikliz.
Tasso cabrit, also known as goat meat, could have been adopted from our West African culture or from the indigenous Taino culture.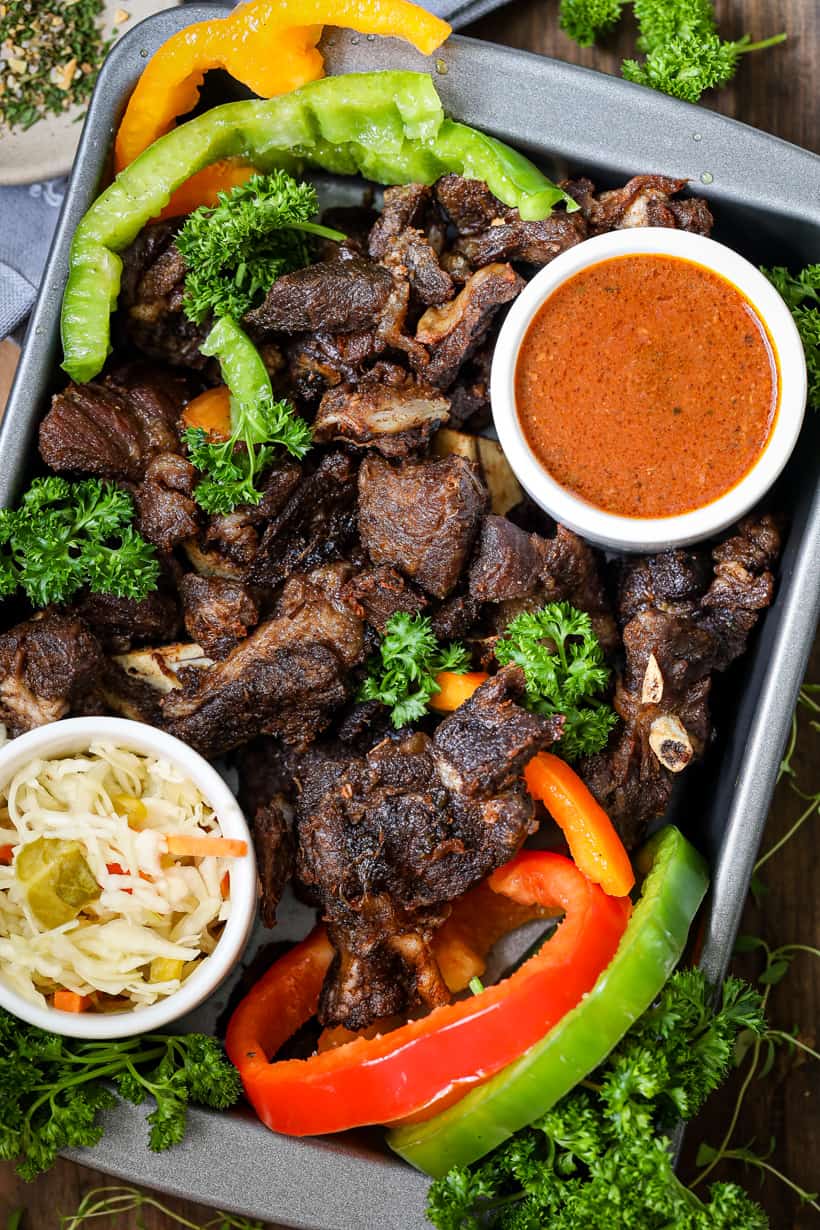 Fresh goat meat is highly recommended when making tassot cabrit. You first want to thoroughly wash the meat and removed all fats and blood vessels. Next season the meat with our renowned Haitian Epis recipe.
Pate Kode
Pate Kode is one of those delicacies that you will find quite often from street vendors. Even though it may sound as if everything we have listed is a must-try, the truth is, they are all must-tries. 
This patty is a favorite not simply due to its accessibility via the street vendors, but the flavors are also beyond this world.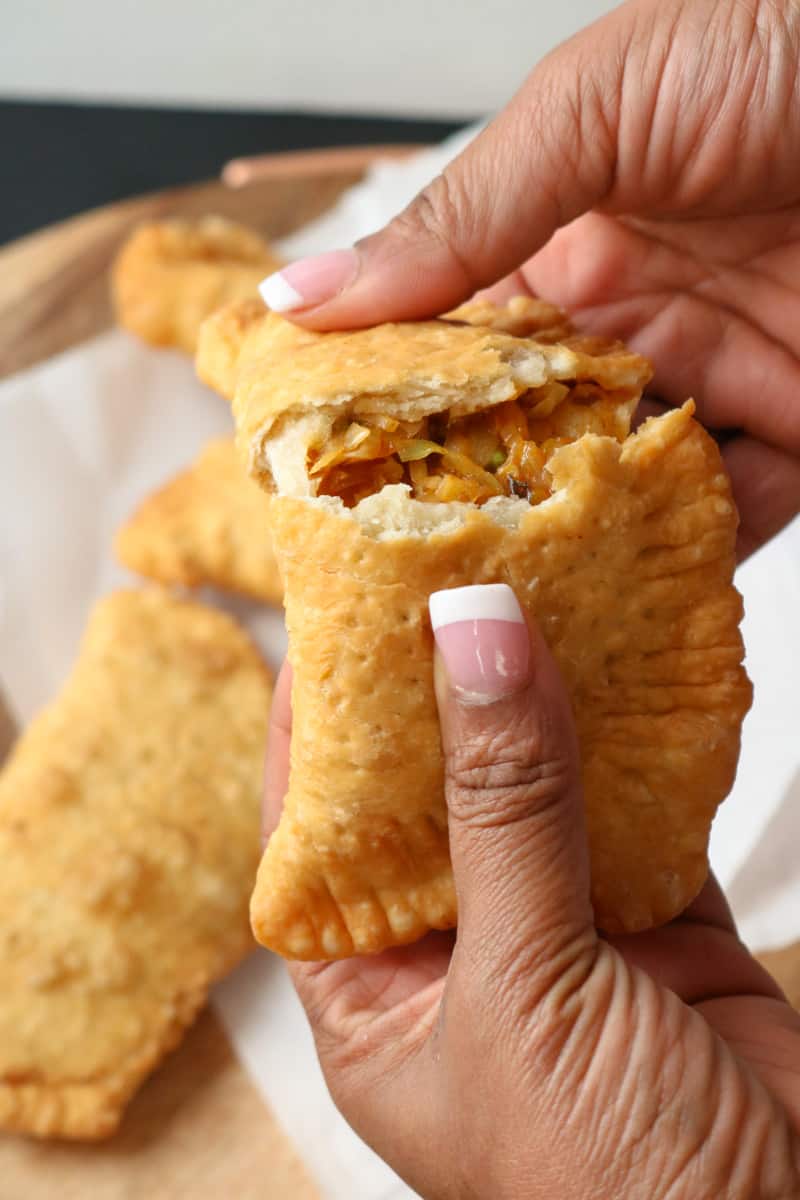 Ingredients such as onions, garlic, and parsley bring a complimentary taste to the various meat fillings from beef to fish. 
We have made a healthy version with vegetables for everyone to enjoy while still maintaining that bold flavor that many of our viewers have come to love.
Haitian Beef Patty
Beef patties are another fun flavorful and yet savory dish that is typically found throughout the bakeries in the country.
Abundantly filled with well-seasoned ground beef, these savory pastries are well-known and can be made with various other fillings besides beef.
Eaten on the go or as an appetizer, one cannot go to Haiti without tasting these delicious treats.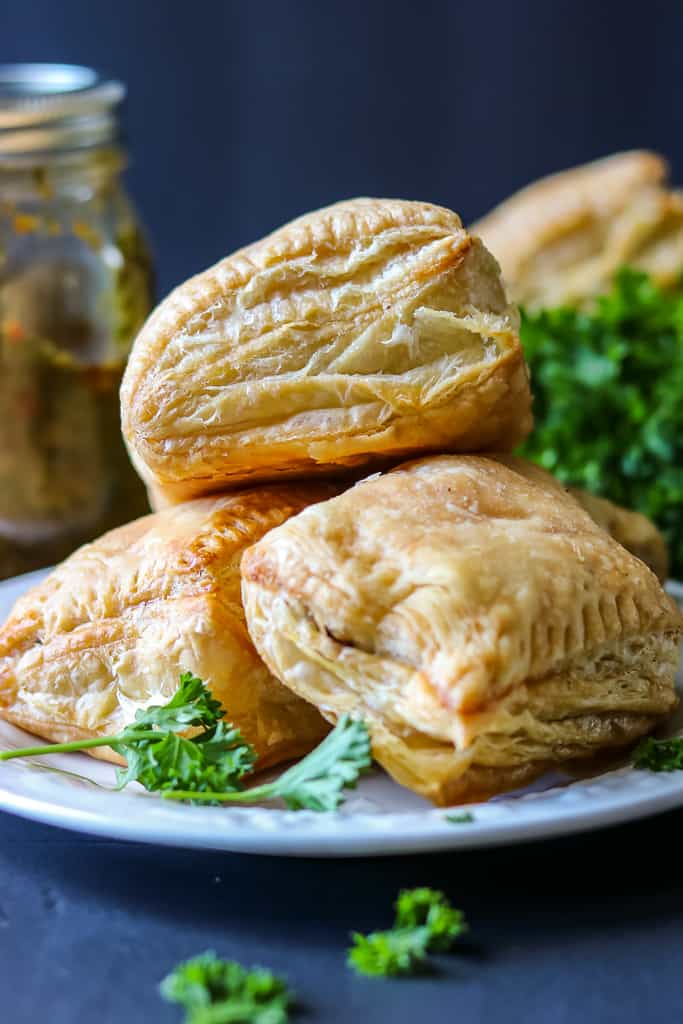 Patties are often served at gatherings, but you better be first in line as they are the first to be emptied out.
Patties are made from homemade pastries, but to help you save time you can obtain the pastry sheet from the local store.
Follow the steps from the recipe to prepare the meat, then stuff the pastries with your prepared meat and bake. Now you are ready to enjoy this wonderful goodness.
Kremas
You cannot say kremas without having a joyous feeling. This drink is our celebratory drink for all special occasions in this Haiti.
Similar to eggnog, but of course without the eggs, it is the perfect twist to a classic drink.
A creamy, milky coconut drink originated in Haiti and is one of our many delicacies.
Haitian typically enjoys kremas with a good Haitian cake. Some would even pour the kremas unto the cake.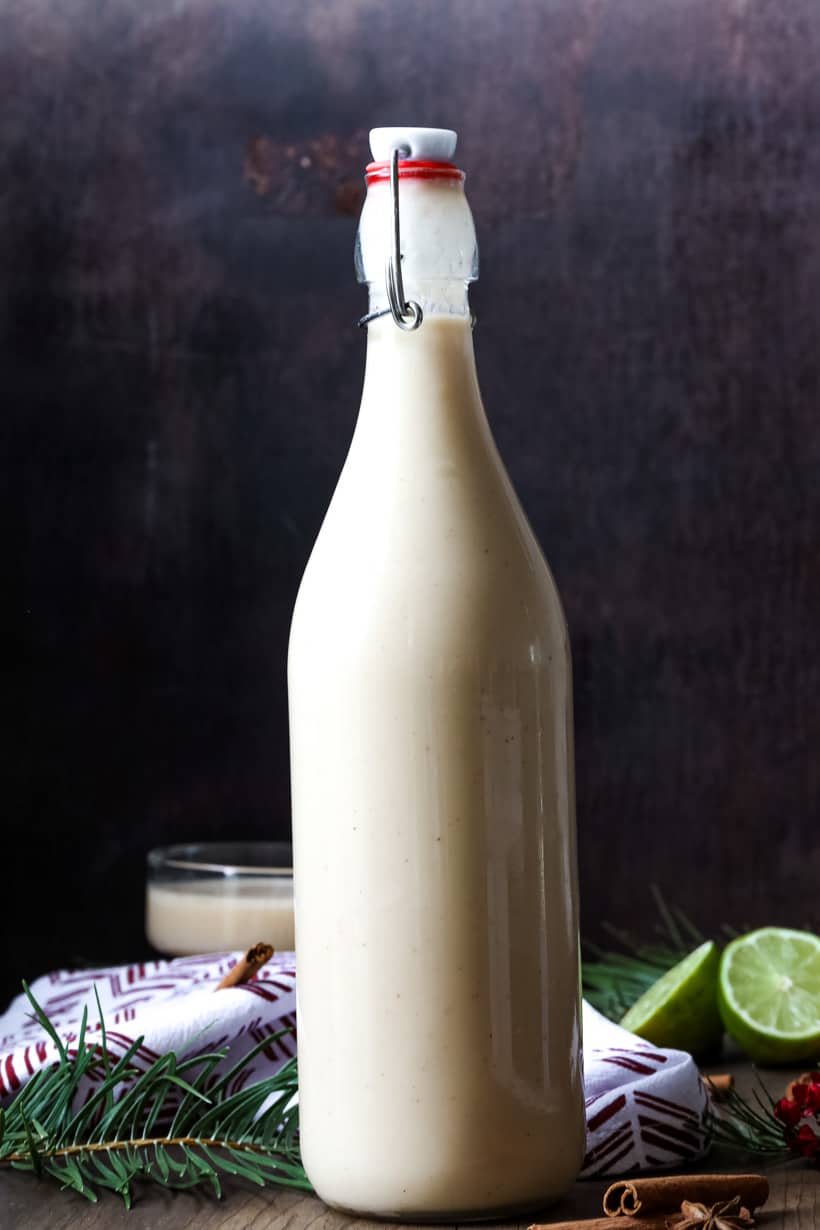 Talk about a sugar rush! But the two flavors actually do work, though I opted to enjoy them separately.
This drink is often made to give to loved ones as a gift. That of course would guarantee your invitation to the next gathering.
Gato (Haitian Cake)
Haitian cake is a deliciously buttery baked cake with a hint of Barbancourt, the Haitian rum. Can easily be filled with fresh fruits especially pineapples. 
Haitian cake is fairly dense, but yet soft with an abundance of flavor. Flavors include almond extract, vanilla extract, and lime zest.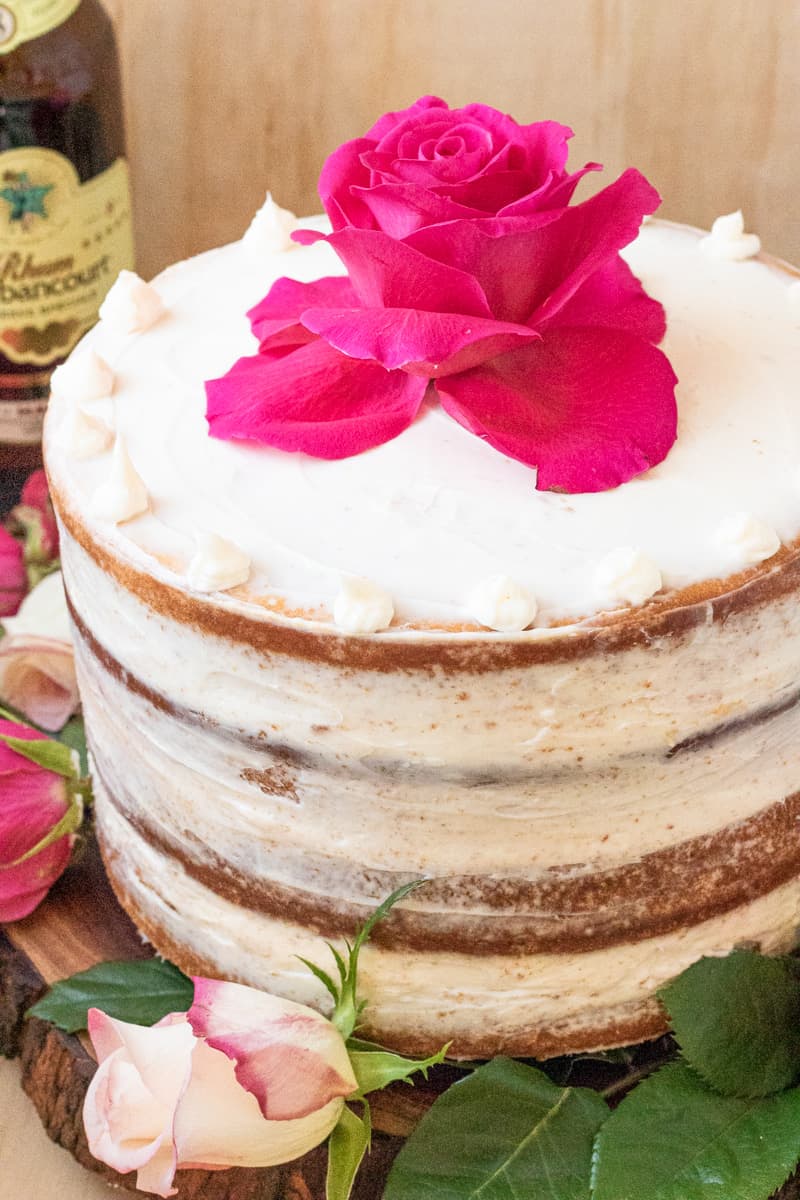 If your mouth is not yet watering, just imagine the smell of this cake baking in your kitchen.
Marinade (Dough Fritters)
Unlike the name might suggest, this is not an actual marinade or seasoning, but a deep-fried crispy fritter.
A perfect appetizer that can also be found from street vendors in the country.
Comprised of mostly cupboard staples, the mixed flavors of fresh herbs with a kick of scotch bonnet peppers are all you need to enjoy an aromatic dish. 
You will be surprised how easy and simple it is to make and the flavors you can obtain from just flour, baking soda, salt, and pepper along with some fresh herbs.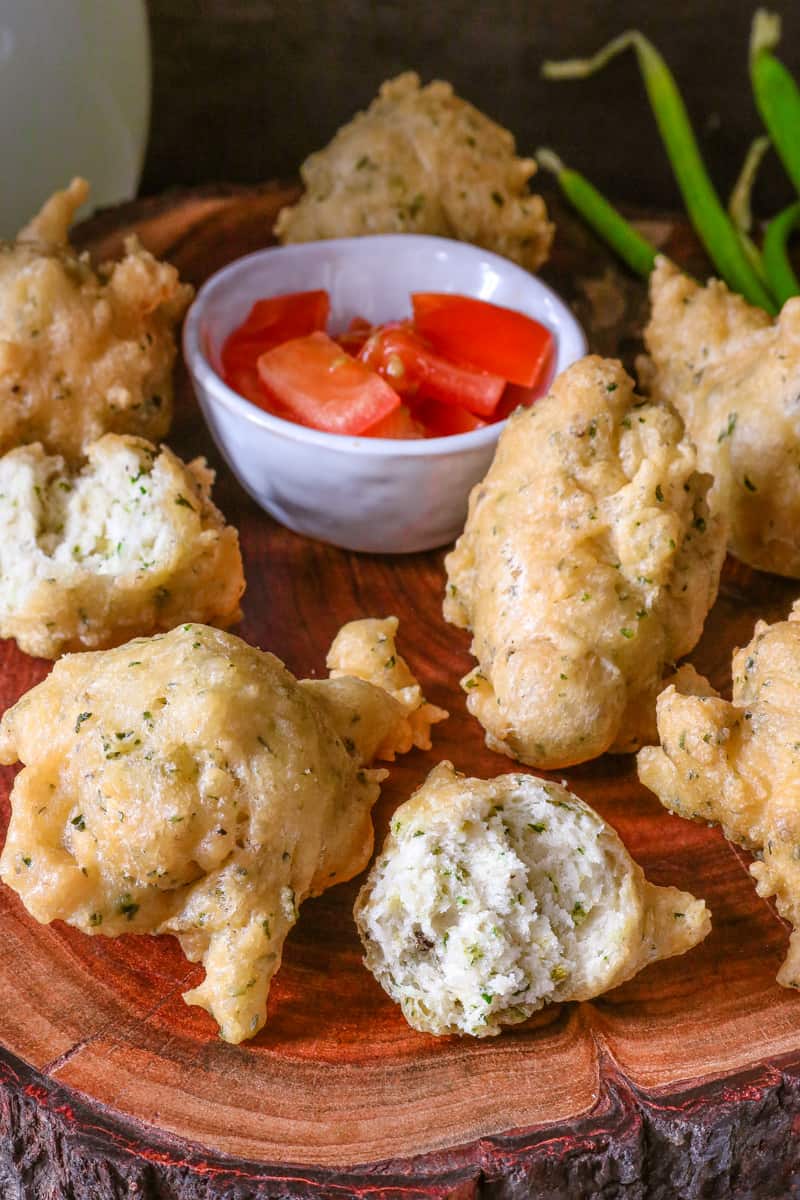 Deep fry these puppies up and now you too can enjoy a taste of Haiti.
Jus Citron (Haitian Lemonade)
You too can be in the Caribbean mood without actually traveling to the Caribbeans. I must admit, this is my favorite drink and I had to share it.
Not all lemonades are created equal and until you try the Haitian version, I will say, you have been done a disservice.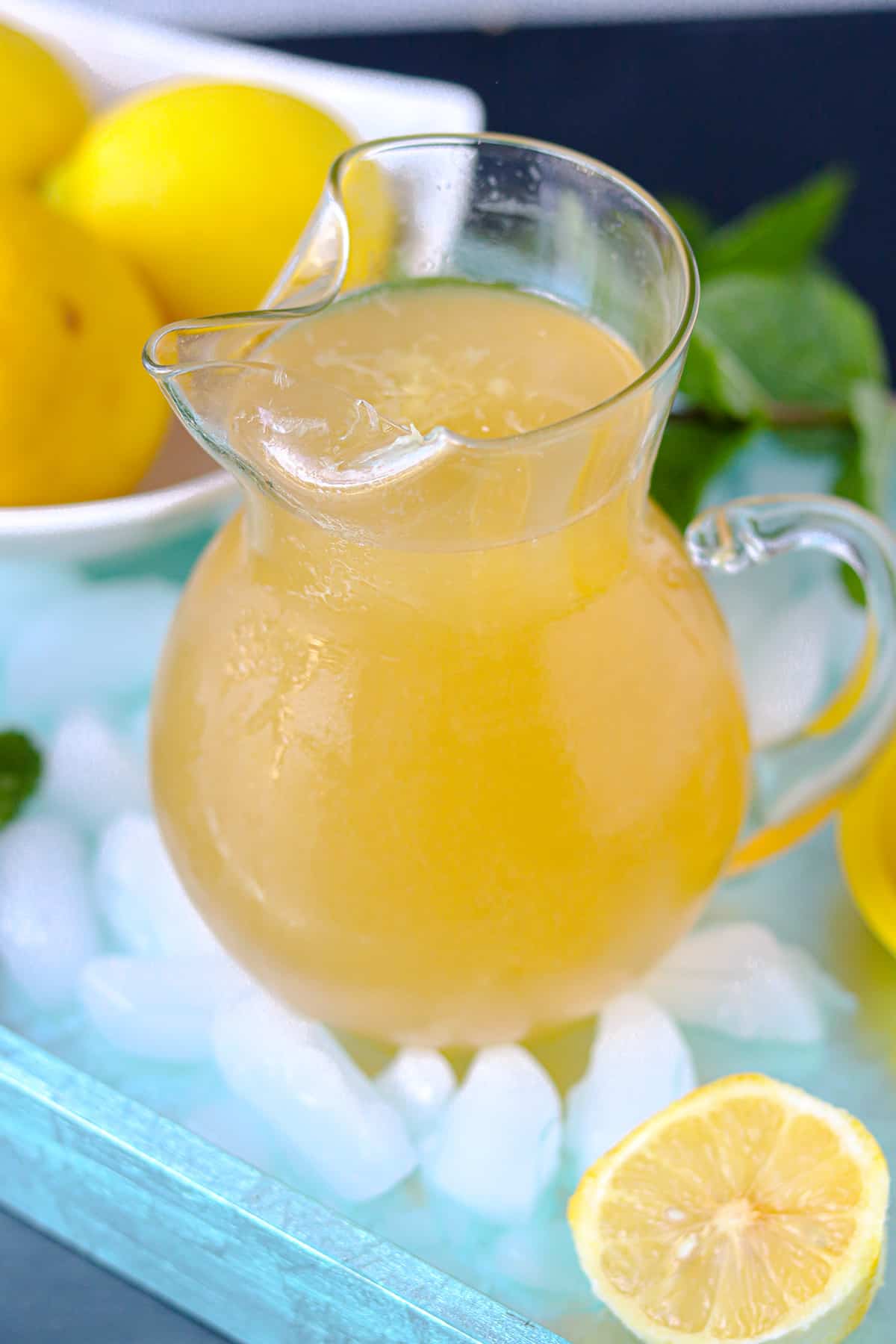 This fragrant drink can be served on any occasion, and it is the perfect refresher in the hot summer sun. 
This drink is infused with vanilla extract to bring an abundance of flavor besides the fresh lemons used.
Poul Fri (Haitian Fried Chicken)
Poul Fri is the Haitian version of fried chicken. The meat is seasoned to perfection with aromatic spices and then deep-fried.
Of course, prior to cooking, Haitian meats are always cleaned in some type of acidity whether it is lime, vinegar and or sour oranges.
This process kills and prevents bacteria from forming in the meat.
The fried chicken is then deep-fried to perfection, which is nice and crispy on the outside while maintaining the juiciness and tenderness on the inside.  
Haitian Black Rice
Native to only Haiti, this particular mushroom is a delicacy found in the Northern Region.
Often serves at weddings and other special occasions, you are sure to find diri ak djon djon at most Haitian gatherings.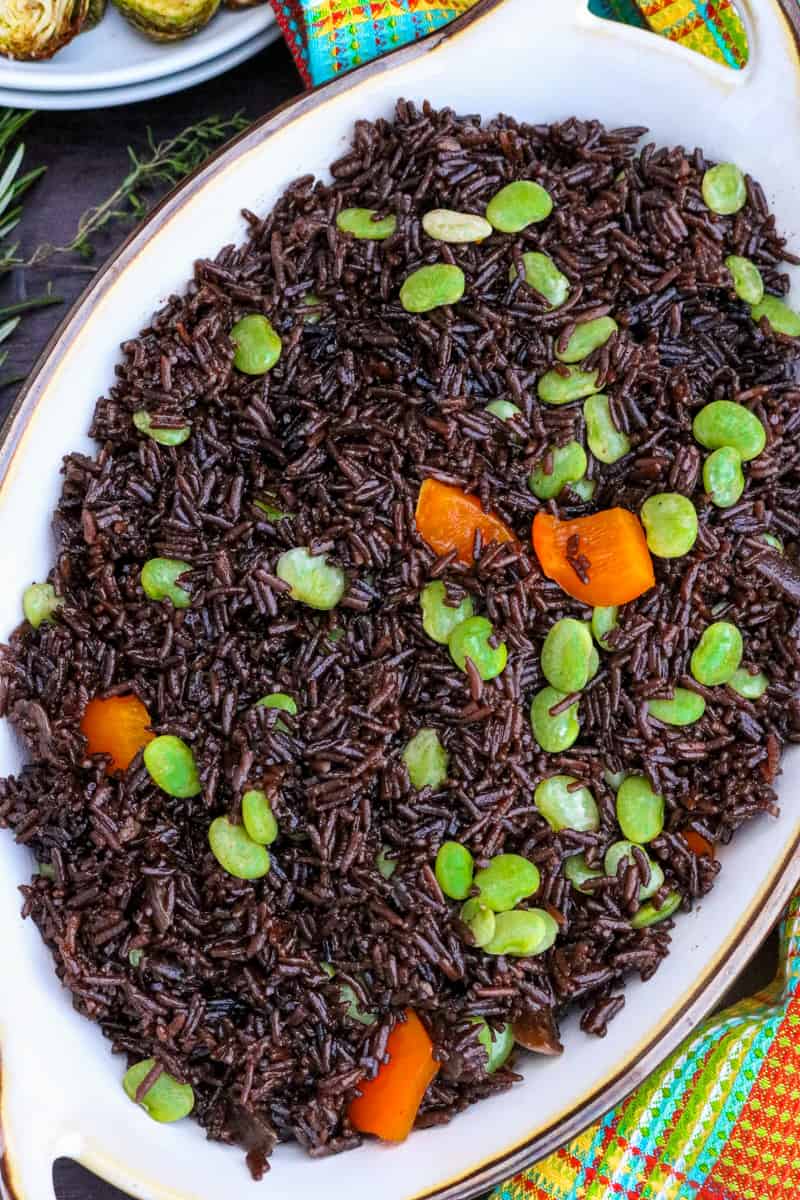 Due to this dish being a little on the expensive side, it is the reason why it's mostly served on special occasions. 
The fluffiness and the delicious flavors of this rice are like none that you had before.
Haitian Red Beans and Rice
Red beans and rice is the most popular Haitian rice recipe in the country. Served almost daily, it is a staple in our diet. The perfect nourishment to help sustain throughout the day.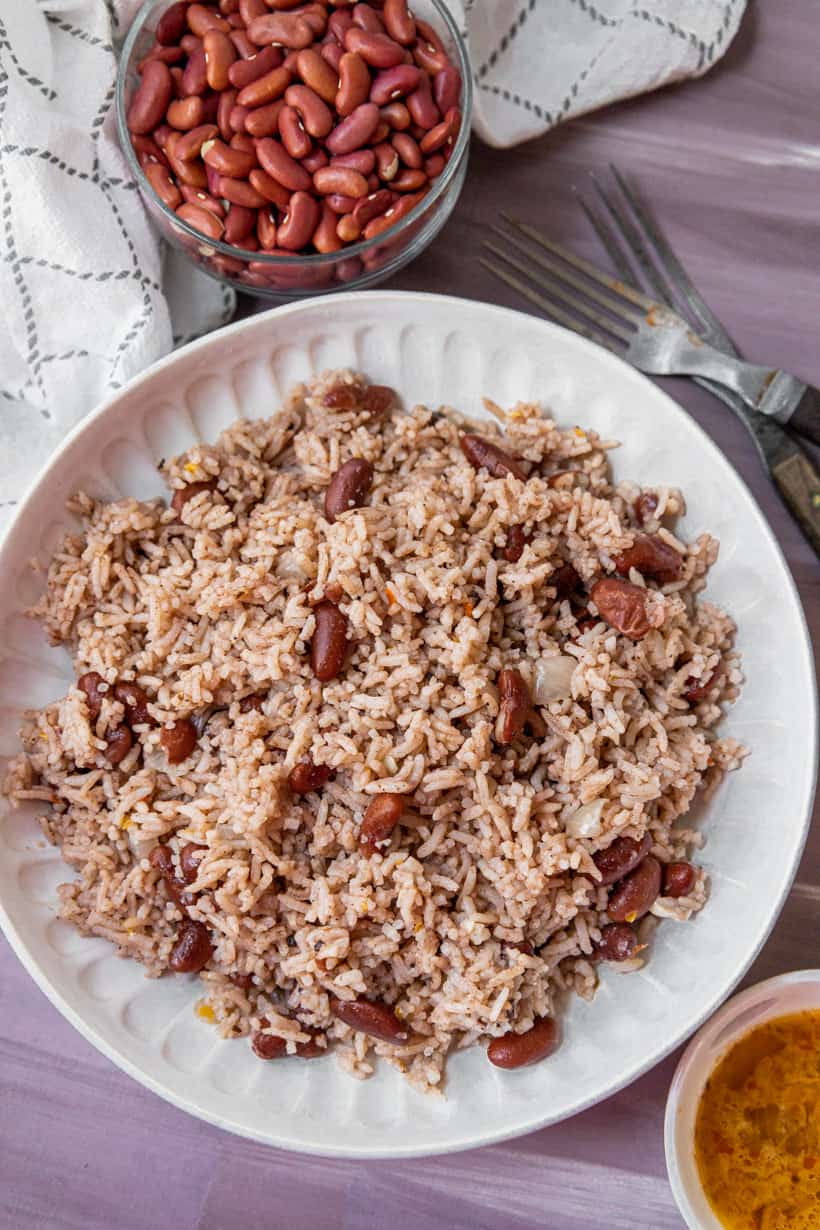 Typically seasoned with the Haitian Epis, can easily be prepared in the instant pot or rice cooker.
Though, this rice recipe can take a fairly long time to make due to having to cook the beans initially, but the use of a pressure cooker could exponentially reduce your cooking time.
Sos Poul (Haitian Chicken in Sauce or Poulet En Sauce)
Haitian chicken in sauce or sos pol is another nourishment that is served almost daily and on special occasions. 
The chicken, once cleaned and seasoned is pan-seared and simmered in a rich stew. Depending on the type of chicken being used, i.e. fowl, it can be simmered all day in order to obtain maximum tenderness.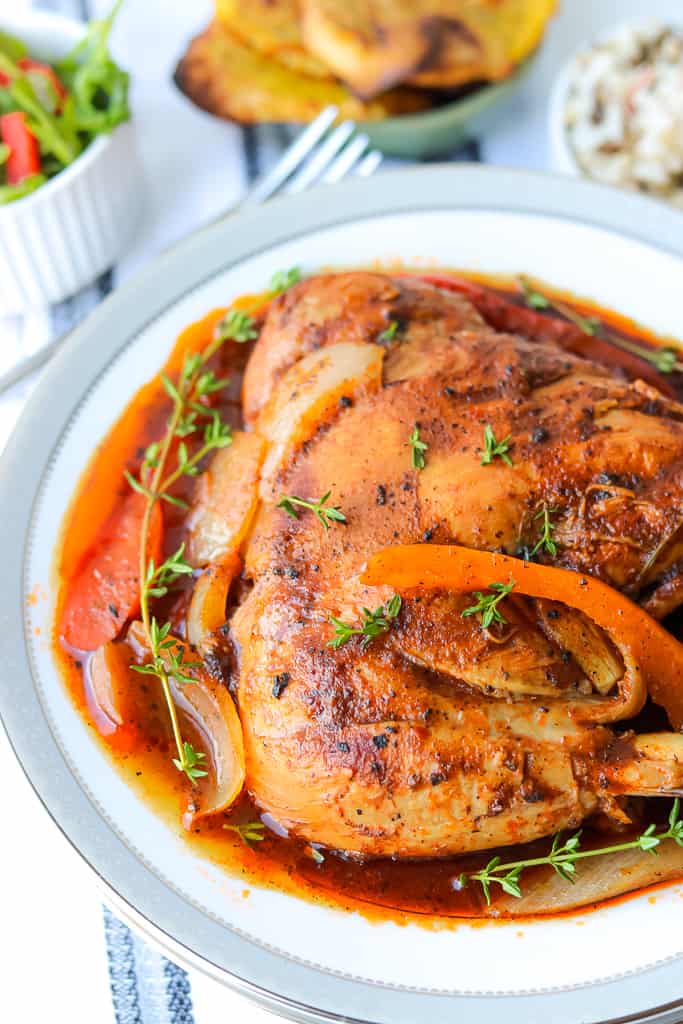 Also known as chicken in creole sauce, it is the perfect accompaniment to any starch, especially our rice dishes. This dish is sometimes served with boiled plantains as a pre-course meal.
Haitian food in general does take quite some time to make, but we have significantly reduced the length of time for many of these dishes without sacrificing the flavors. 
Meats or fish are typically marinated overnight, boiled to tenderness, seared, and completed in some type of sauce or fried.
Haitian Style Fried Fish (Fried Red Snapper)
This style of fried fish is marinated in the flavorful goodness called Haitian Epis and deep-fried to perfection. 
Red snapper is our preferred fish due to its mild taste and of course, it is extremely meaty. 
Even if you aren't a fan of fish, this mild fish taste and slightly sweet flavor paired with the Haitian epis is sure to surprise your taste buds.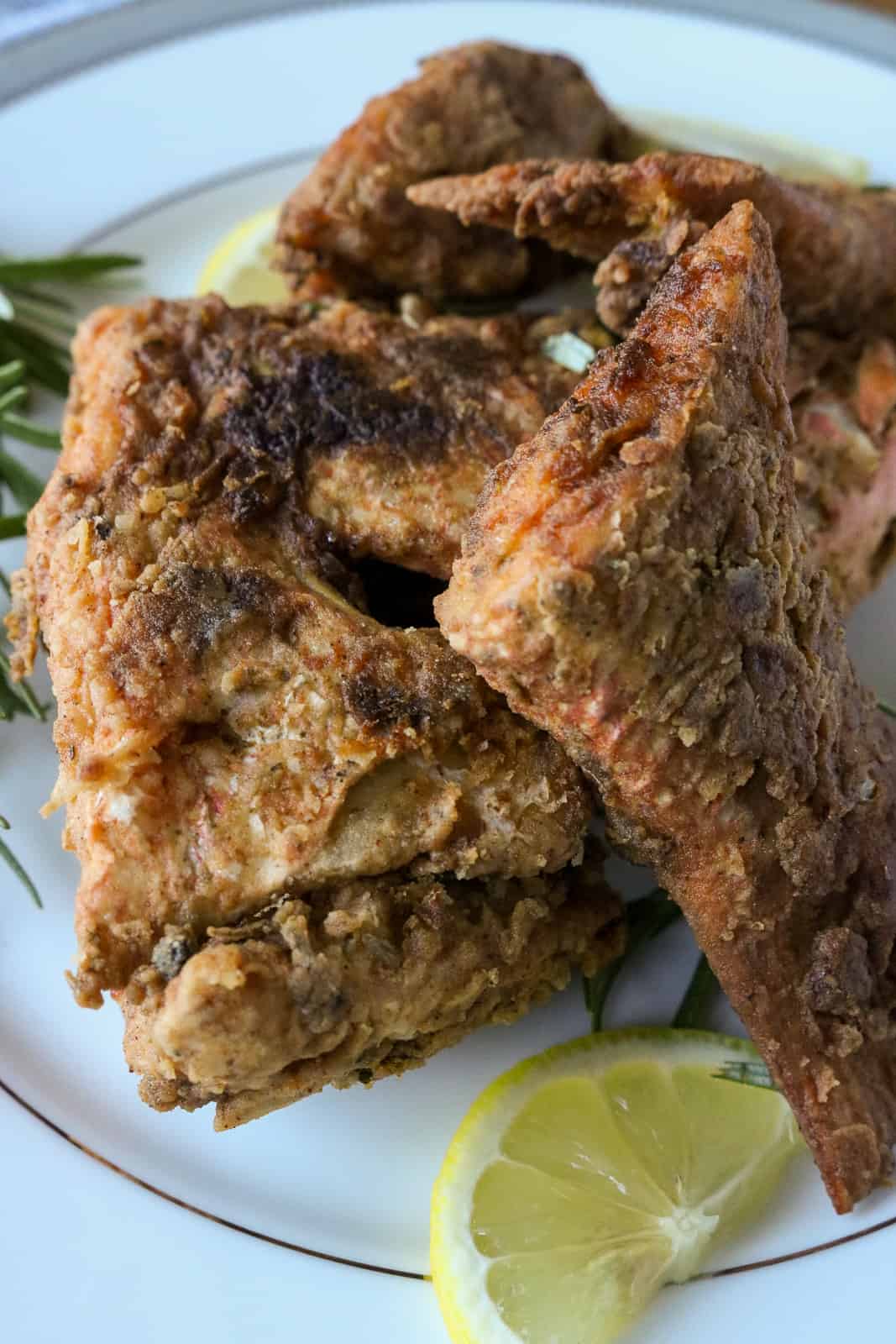 On a positive note, red snapper is also a good source of protein and omega-3s.
First, you want to season the fish accordingly, and of course, feel free to marinate overnight if possible. Coat with the seasoned batter then deep fried is all you need to enjoy this crispy and juicy recipe. 
Celebrating flag day is a ceremonial process that comes with an abundance of joy throughout the country.
And what better way to bring everyone together than sharing a plate of food with your compatriots.
Haitian food as a whole has deep-rooted history and meaning behind every dish. Each dish is prepared with patience in order to reach perfection. 
The 18th of May is as meaningful as January 1st, 1804, and therefore best represented with essence.
Each dish is prepared with a sense of integrity and pride knowing that it is being vigorously represented. 
It is our second independence celebration, as it is when our banner or birth certification was created. It is by which the world would recognize a nation, a black nation.
More Haitian Recipes To Try
Patat Fri (Fried Sweet Potatoes)
It warms our hearts to see the recipes you make from this site.
We'd especially would love to know if you tried any of these recipes, tag us on Instagram or Facebook so we can see your beautiful dish.
Also, we would appreciate if could give it a star rating below!
Please follow us on YouTube to see all of our latest videos!