Giving a grown up spin to a classic bake, these Baileys Irish Cream Cupcakes are perfect for parties or even as a dessert.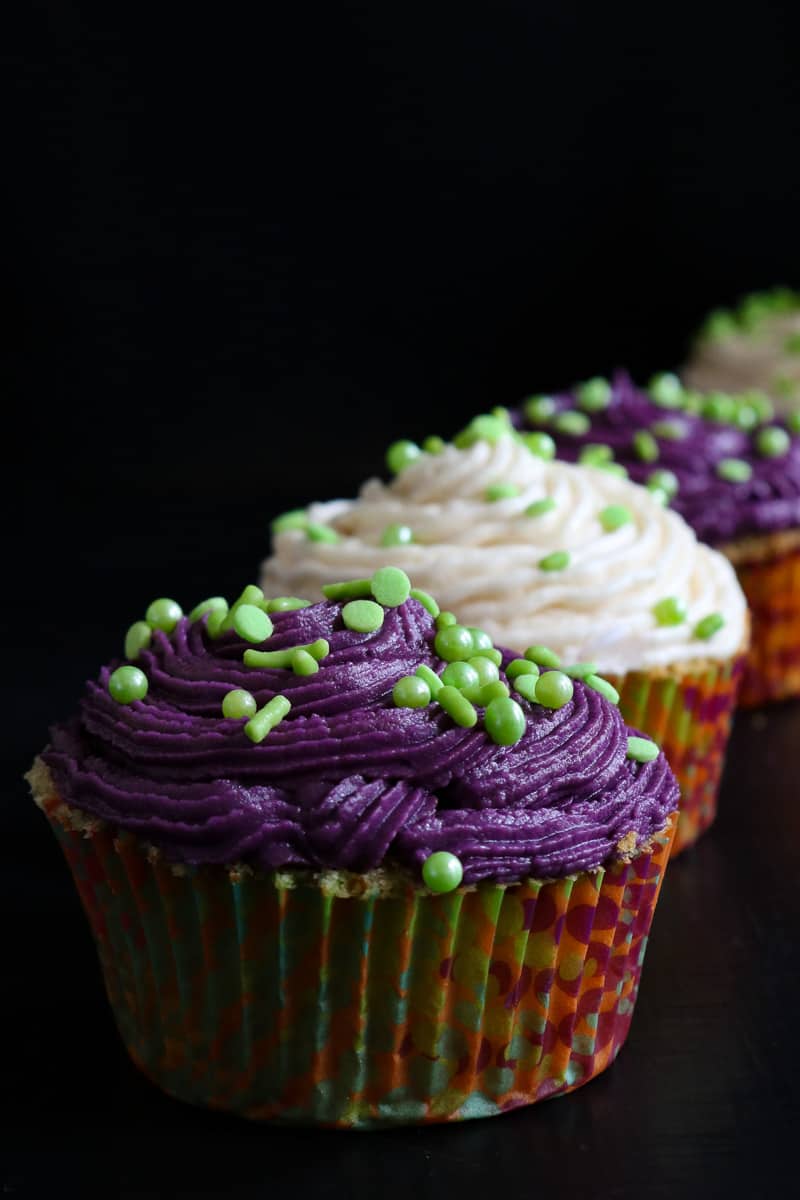 Baileys Irish Cream Cupcake
Pairing a moist, fluffy cake with smooth and creamy icing, the decadent taste of Baileys Irish Cream runs all the way through these delicious bakes.
Even if you've never made cupcakes before you'll easily be able to put these together using just a few ingredients and basic cooking techniques.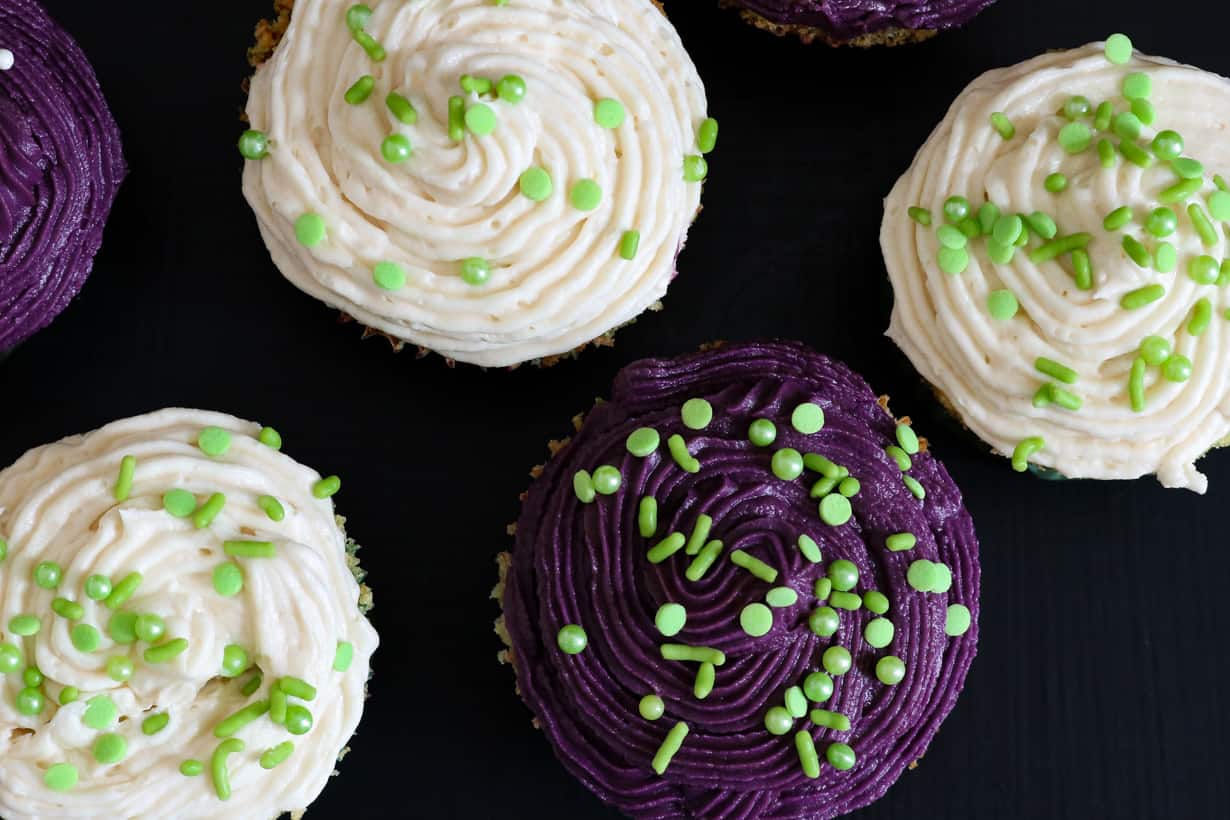 Irish Cream
A creamy liqueur based on Irish whiskey, Irish Cream liqueur is a sweet and indulgent taste that's perfect for using in cakes (and a long list of other treats, for that matter!).
The most well known brand of Irish Cream is Baileys, which you'll find readily available in stores, although there is also Kerrygold, Carolans and a few others.
If you aren't able to find it, it's fairly easy to make your own, though it will make these cupcakes much more labor intensive!
There are plenty of things you can do with the leftover Irish Cream from this recipe. You can make a wide range of creamy cocktails, make fudge, truffles, cheesecake or brownies, or simply enjoy it on the rocks in a coffee at the end of the evening.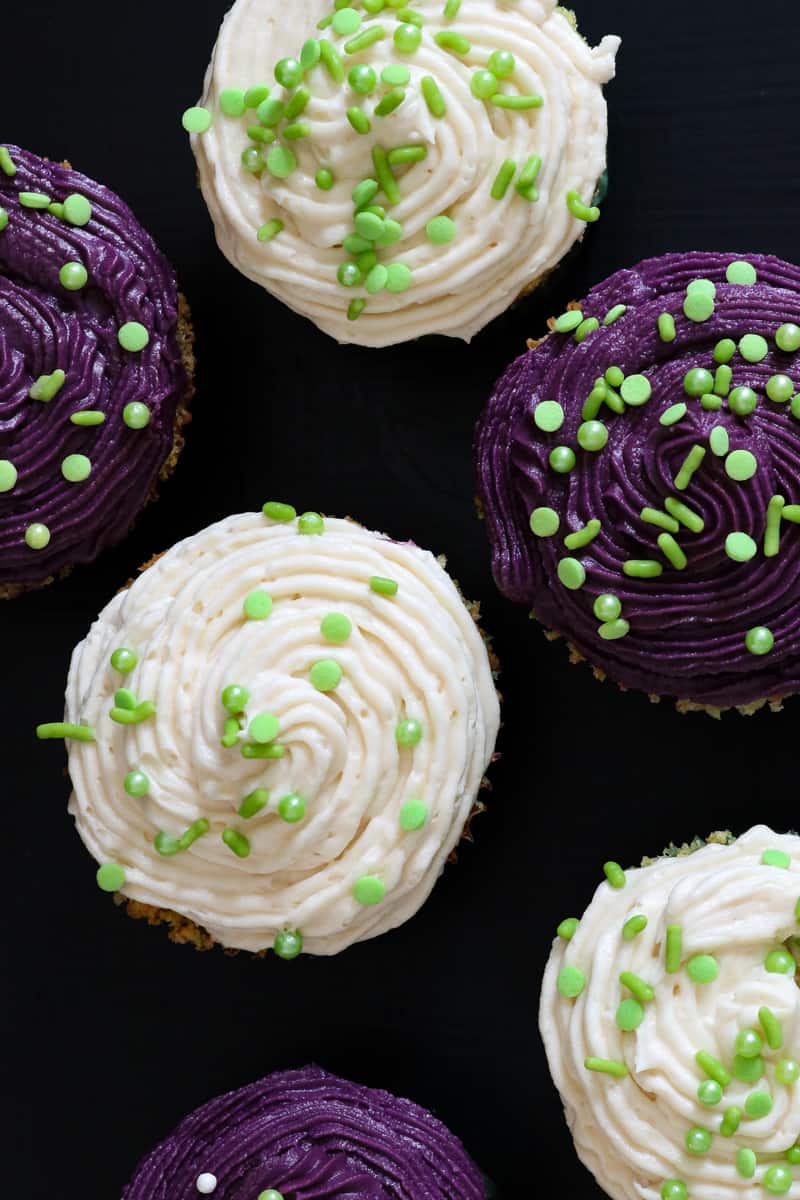 Cake Batter
There is nothing complicated about this cake batter, which uses all the ingredients you would expect plus a little bit of Irish Cream for flavor.
You only need one bowl to mix everything together, making for easy clean up while your cakes are in the oven (perhaps accompanied by a celebratory glass of Irish Cream!)
As with most cupcake batters, the key is to not overmix it. This crushes some of the air bubbles in the mix and will result in a denser cake as opposed to the light and fluffy crumb we are looking for.
Once they're in the oven, resisting the urge to peek will also avoid sunken cupcakes and will give you a lovely domed surface that's ready for frosting.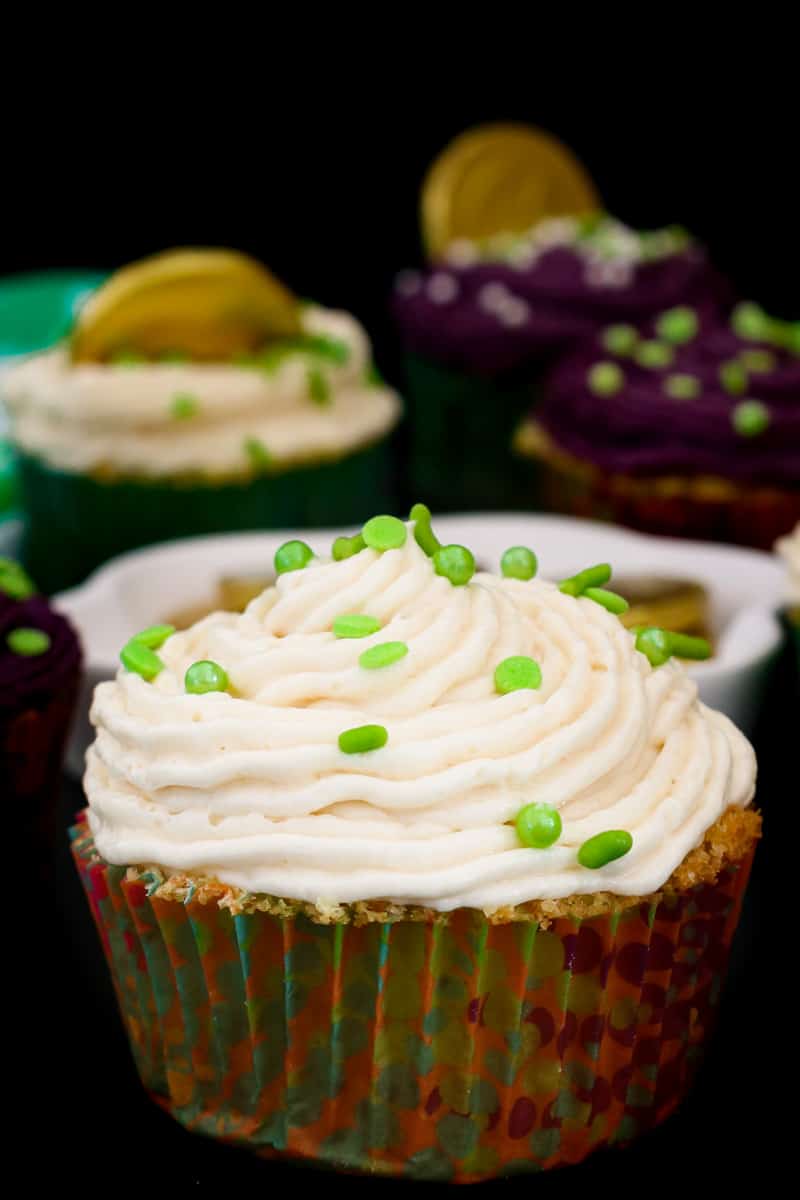 Frosting
Again, this recipe simply adapts a traditional buttercream frosting recipe and amps it up with Irish cream.
The consistency of the liqueur gives the frosting a heavenly, smooth consistency that makes it perfect for piping (it would go great on chocolate or vanilla cupcakes too!)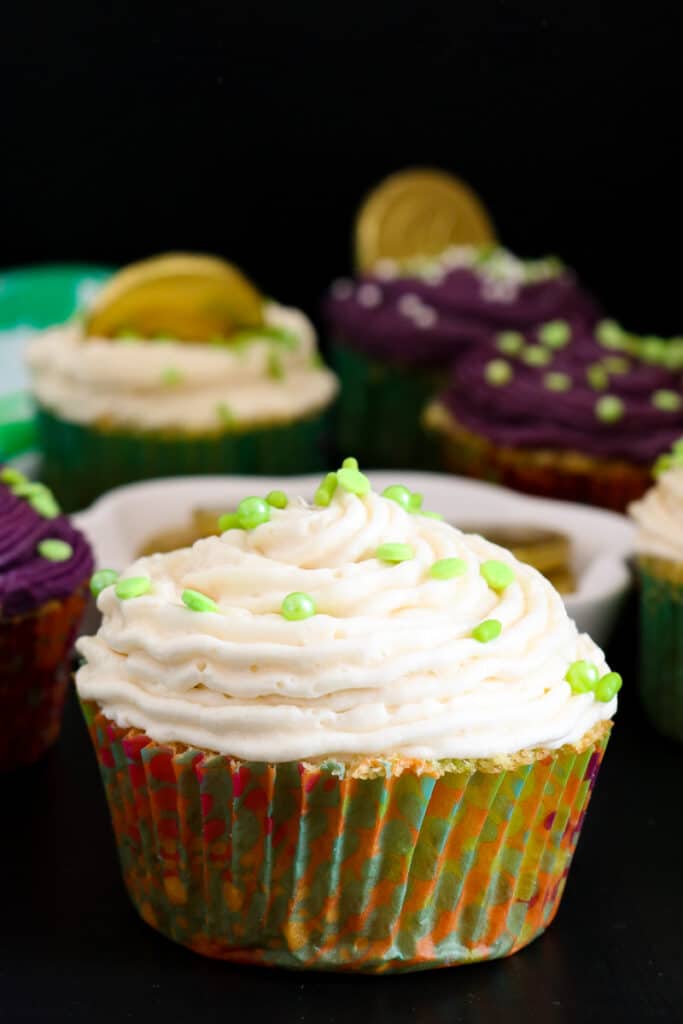 To make sure your frosting comes out great, be sure to have the butter at room temperature before you start to mix, as this will make the process easier and help avoid any lumps.
You will also want to add both the powdered sugar and the Irish Cream in gradually, mixing as you go.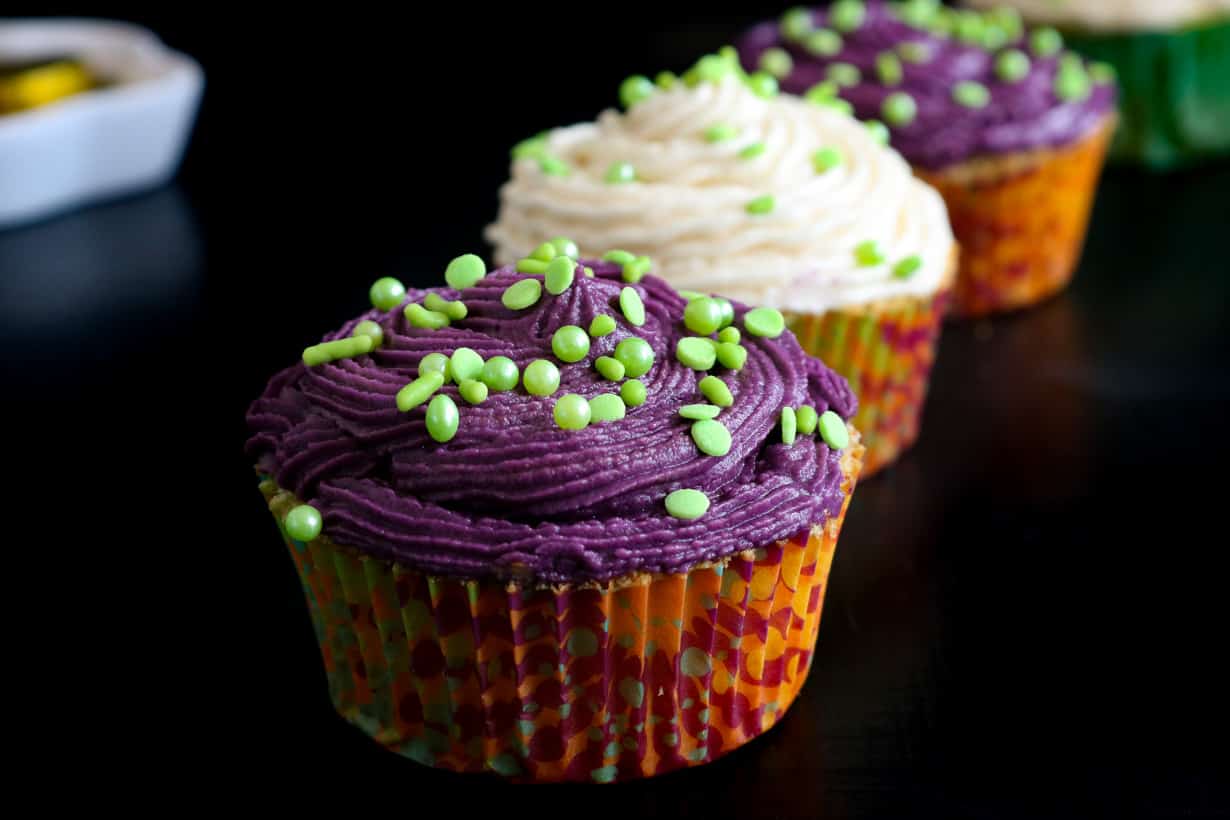 How To Store Baileys Irish Cream Cupcakes
Though they are best eaten within 1 or 3 days, they will keep in an airtight container for up to 4 days.
Irish cream does have dairy in it, but the alcohol acts as a preservative so there is no reason why you need to keep the Irish Cream Cupcakes refrigerated.
However, if you do store them in the refrigerator, simply let them come down to room temperature before eating.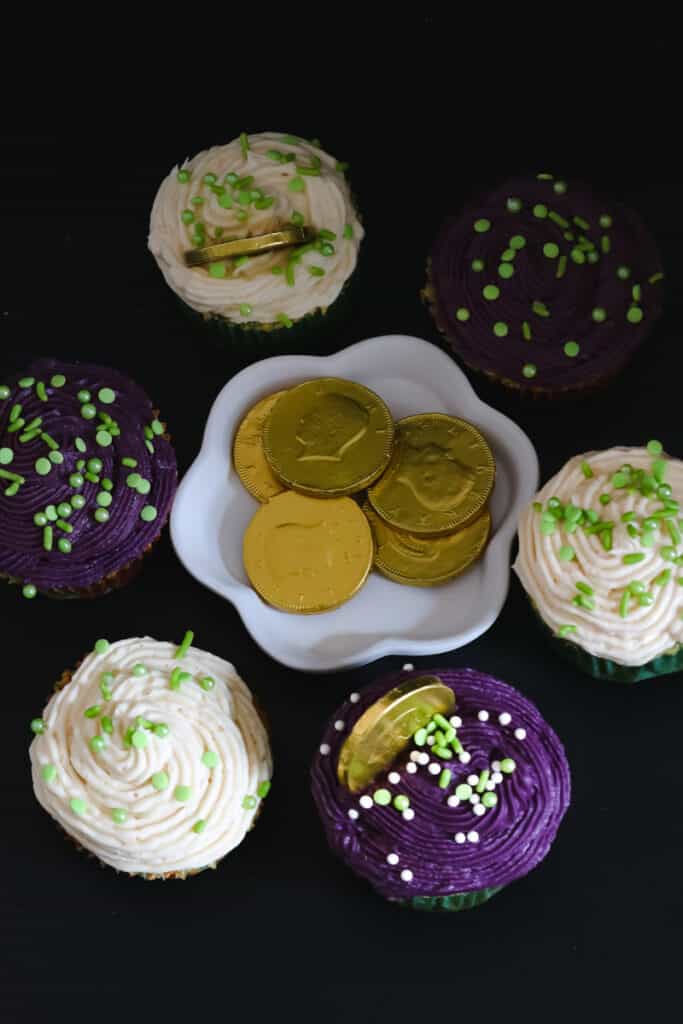 Frequently Asked Questions (FAQ)
Does Baileys Irish Cream need to be refrigerated?
No, it does not need to be refrigerated. However, to keep the tase fresh, we recommend placing it in the refrigerator.
Can you drink Irish cream straight?
Yes, you can drink Irish cream straight; especially after it has been chilled in the refrigerator.
Can you put Baileys in the freezer?
We do not recommend you putting the Irish cream I the freezer as you will not be happy with the once it is thawed.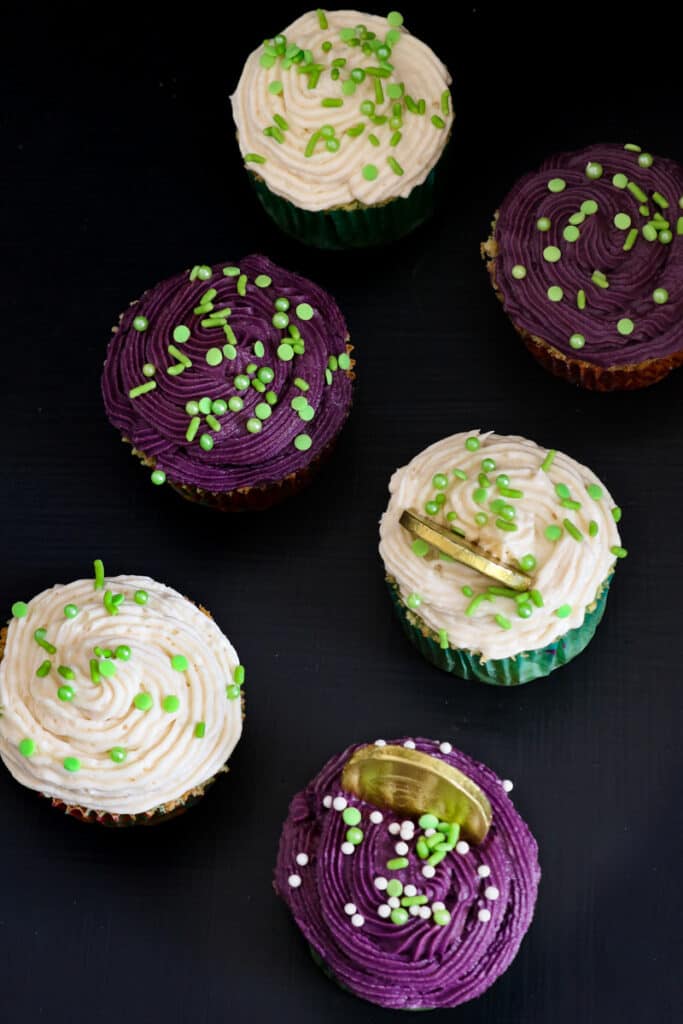 More Delicious Cakes You'll Enjoy
If you loved this BAILEYS IRISH CREAM CUPCAKE recipe, we recommend trying one of these cakes listed below.
Mini Dairy Carrot Cake – Vegan
We would love to know if you tried this recipe, tag us on Instagram or Facebook so we can see your beautiful dish.
Please follow us on YouTube to see all of our latest videos!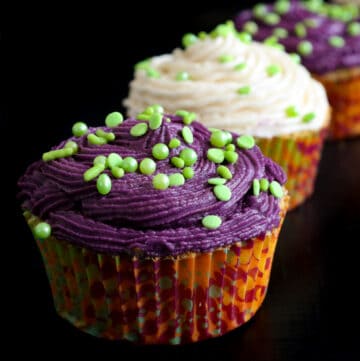 Baileys Irish cream Cupcake – With Irish Cream Liqueur Frosting
Giving a grown up spin to a classic bake, these Irish Cream Cupcakes are perfect for parties or even as a dessert. Learn how to make the best Irish cream cupcake with Irish cream liqueur frosting.
Ingredients
Cake Batter:
4

egg yolks

⅓

cup

sugar

¼

cup

vegetable oil

¼

cup

Baileys Irish Cream Liqueur

1

cup

all purpose flour

1½

teaspoon

baking powder

½

teaspoon

salt kosher
Egg White Mixture:
4

egg whites

1

teaspoon

vinegar
FROSTING:
⅓

cup

butter

softened

4

ounces

reduced-fat cream cheese

8

tbsp.

Irish cream liqueur

4

cups

confectioners' sugar

food coloring

optional
Instructions
Preheat the oven to 350.

Mix together the egg yolks and sugar until well combined. The mixture should be light and fluffy.

Add the oil, and Baileys Irish cream Liqueur.

Using a sieve, sift the flour, baking soda and salt on top of the egg yolk mixture. Mix until lumps are no longer visible.

Fold in the egg-white mixture to the batter one scoop at a time until all is used and combined.

Line the cupcake pan with cupcake liner and slowly pour batter into the pan, two-thirds full.

Bake until a toothpick inserted in the center comes out clean, 18-22 minutes. Cool for 10 minutes before removing from pans to wire racks, then allow to cool completely.
Irish Cream Liqueur Frosting
In a large bowl, beat cream cheese and butter until fluffy. Add and beat in the Irish Cream liqueur.

Add powdered sugar; beat until smooth. Add the food color of your choice (optional) and beat again to a smooth consistency.

Pipe over tops of cupcakes. Refrigerate leftovers. Serve as desired and enjoy!
Video
Notes
**** When printing the recipe, please unselect the camera so that the pictures are NOT printed with the recipe (if preferred).
***Calories are estimated per serving***
Nutrition
Serving:
12
People
Calories:
228
kcal
Carbohydrates:
48
g
Protein:
1
g
Fat:
2
g
Saturated Fat:
1
g
Cholesterol:
5
mg
Sodium:
48
mg
Sugar:
46
g
Vitamin A:
3
IU
Calcium:
1
mg