Flavorful Garlic Basil Chicken cooked in rich tomato sauce, garlic and fresh basil. Makes an easy one-dish dinner the entire family will enjoy.
Step-by-step photos to make the Tomato Garlic Basil Chicken Breast recipe
Prepare the ingredients and set aside.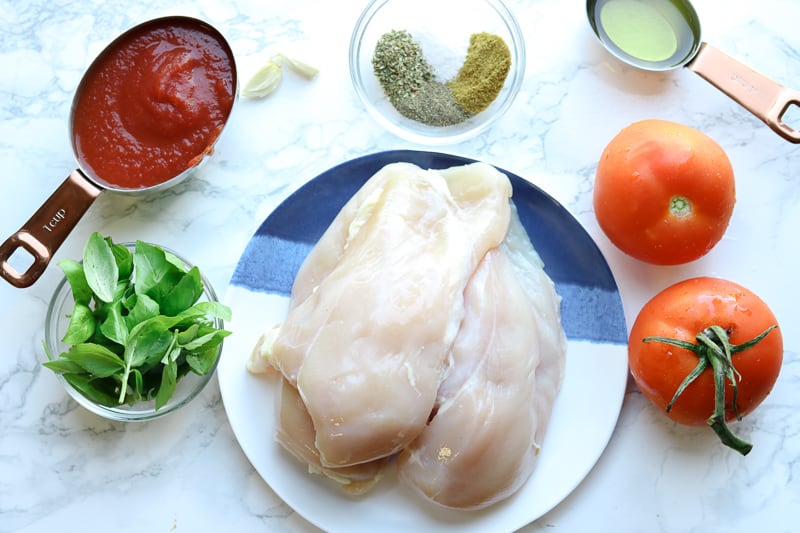 Cook the chicken breast in hot olive oil using a large skillet.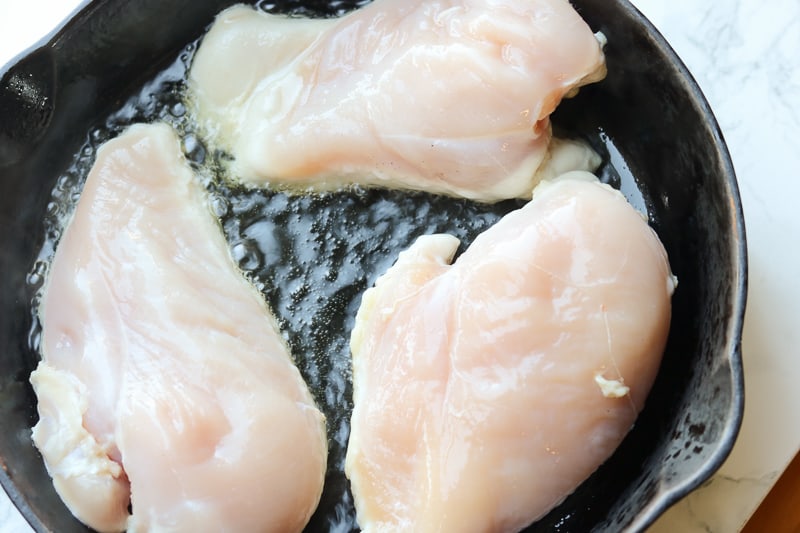 Cook the tomatoes and garlic.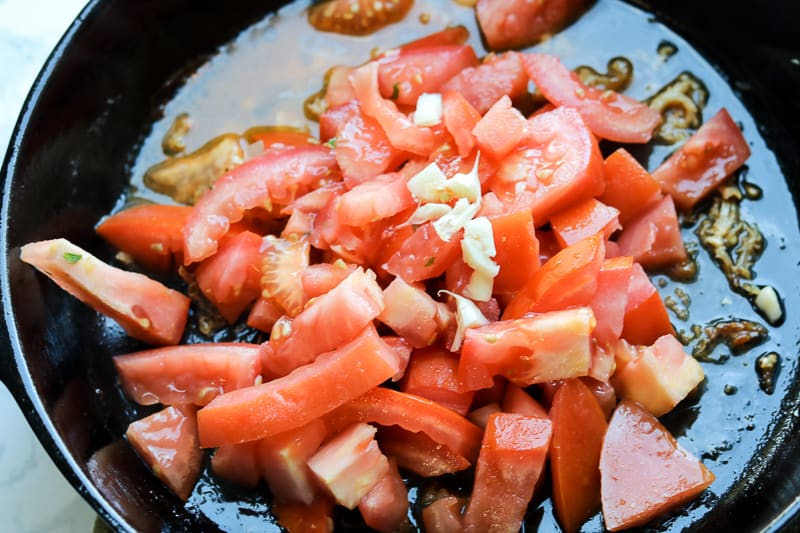 In the same skillet, add the tomatoes and garlic. Cook for 3 minutes on medium heat. Then add tomato sauce. Simmer for 10 minutes on medium-low heat.
Add the cumin, paprika, salt and pepper, cooking wine, and chopped basil. Cook for 2 minutes then add the chicken. Add the sauce from the skillet to the chicken. Simmer for 2-3 more minutes.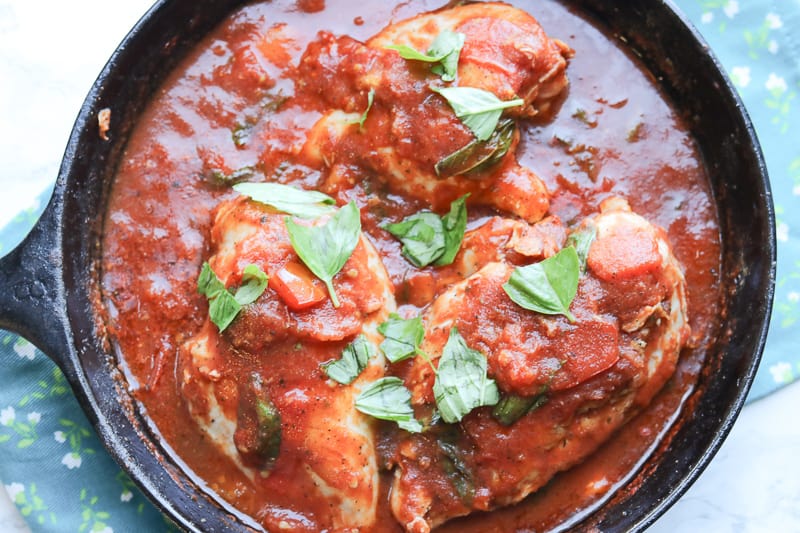 Prepare the zoodles.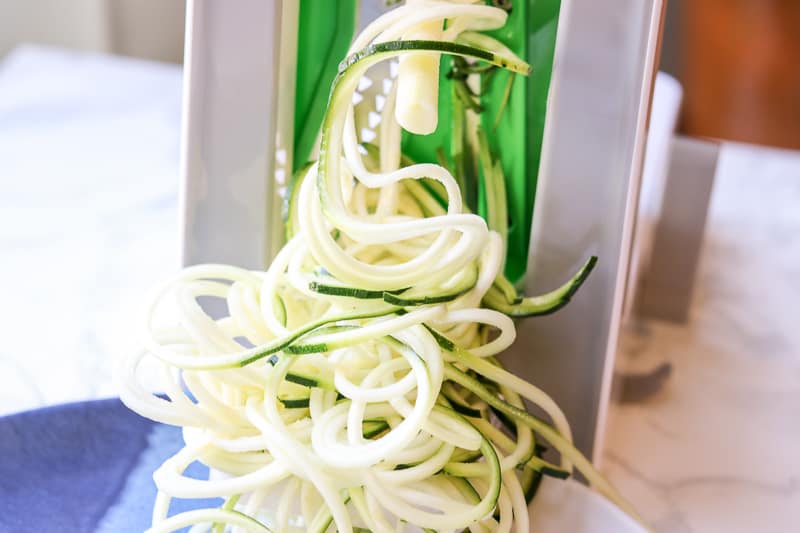 Serve warm with zoodles, noodles, rice, or pasta.