Classic parmesan chicken recipe made with fresh herbs to provide a robust flavor. 30-minute dish proof. The best parmesan chicken you'll ever make!
Step by step guide with pictures - Make Parmesan Chicken Recipe
Whisk together the eggs and flour. Set aside.
Add the parmesan cheese to a plate. Set aside.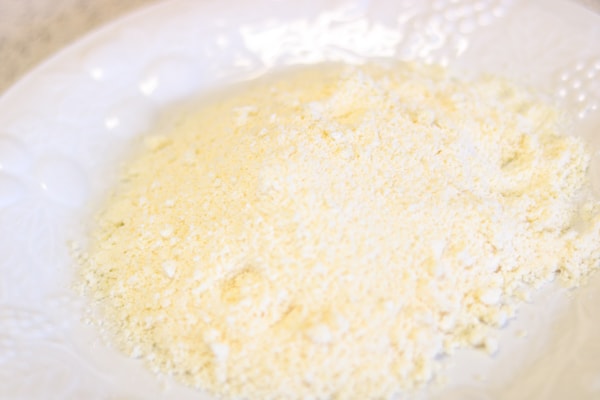 Cut, pat dry, and flattened the chicken breast. Should have 4 thin pieces. Set aside on a plate and lightly season with salt and pepper.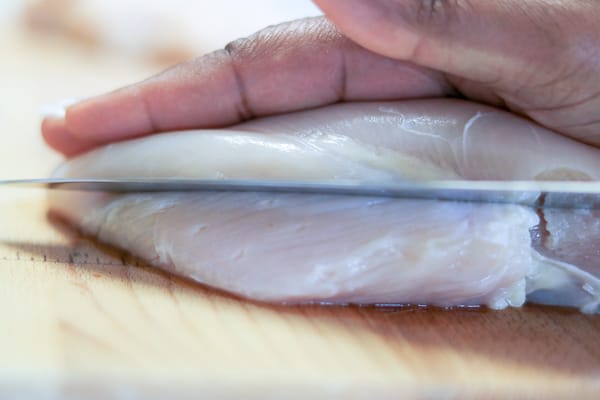 Coat each breast in the eggs mixture and parmesan cheese.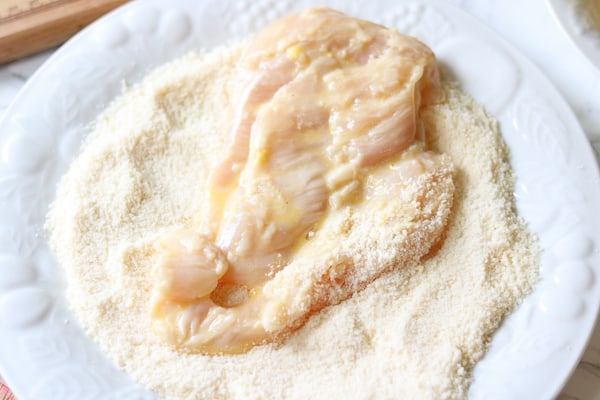 Then fry for 3-4 minutes per side.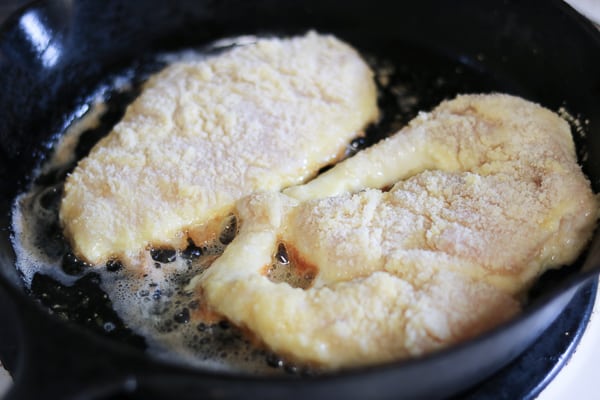 Next, transfer to baking dish.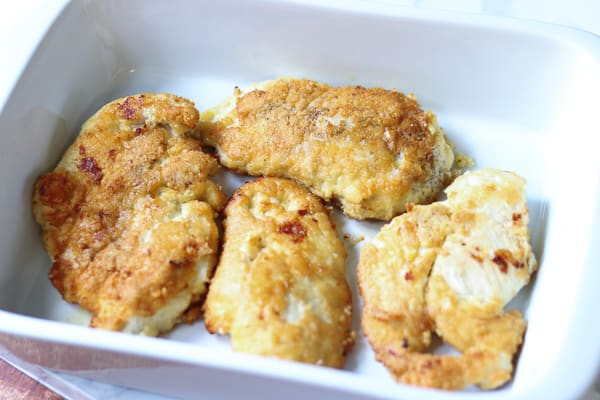 Topped with homemade marinara sauce and shredded mozzarella cheese.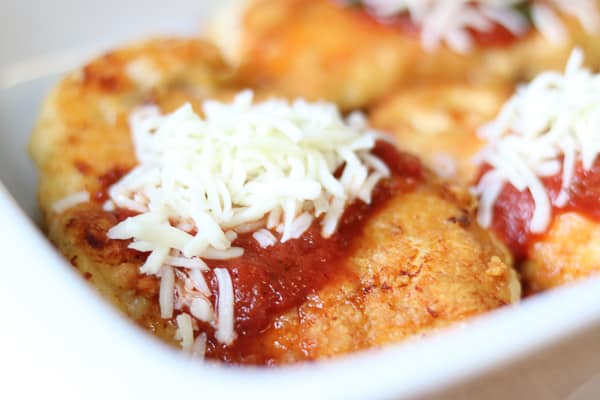 Set the oven to broil, melt the cheese then garnish with fresh basil. 
Savory Thought's Parmesan Chicken Recipe - Enjoy!