Marinated Portobello mushroom that's imbued with white wine vinegar, minced garlic, sriracha sauce, Dijon mustard, olive oil, and minced garlic
Step-By-Step Photo Guide
Mix together the ingredients for the marinade. Set aside.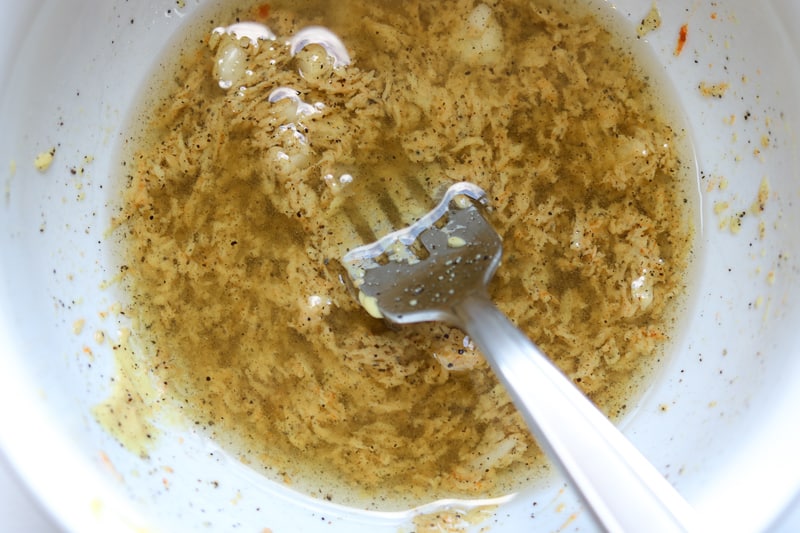 Clean the mushrooms with a wet paper towel and remove gills and dirt. Set aside on a plate.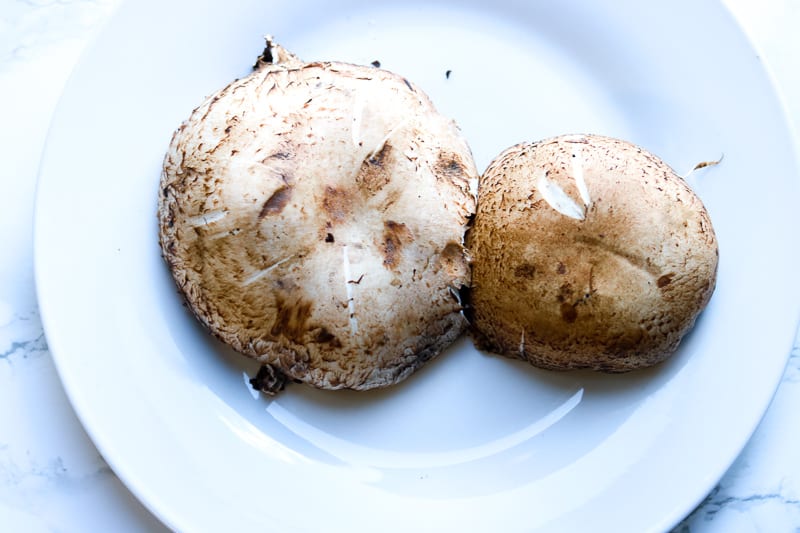 Using a pastry brush, brush the marinade over the mushroom on all sides. Set aside to marinate.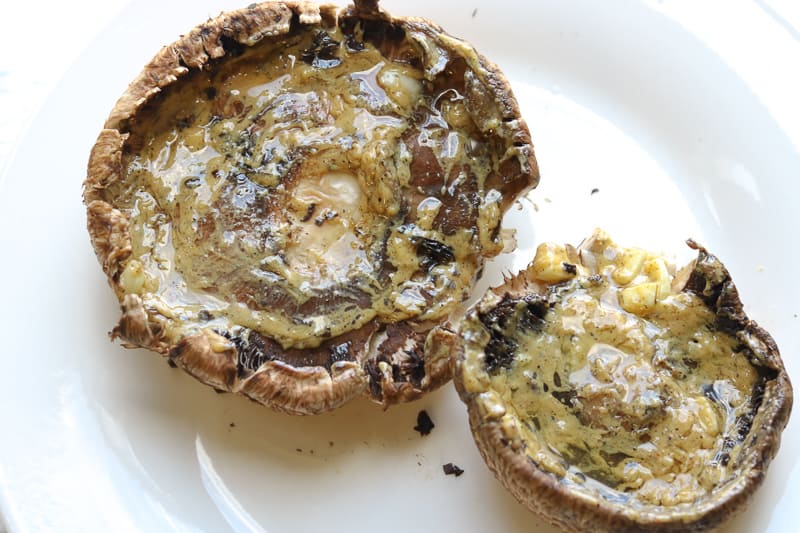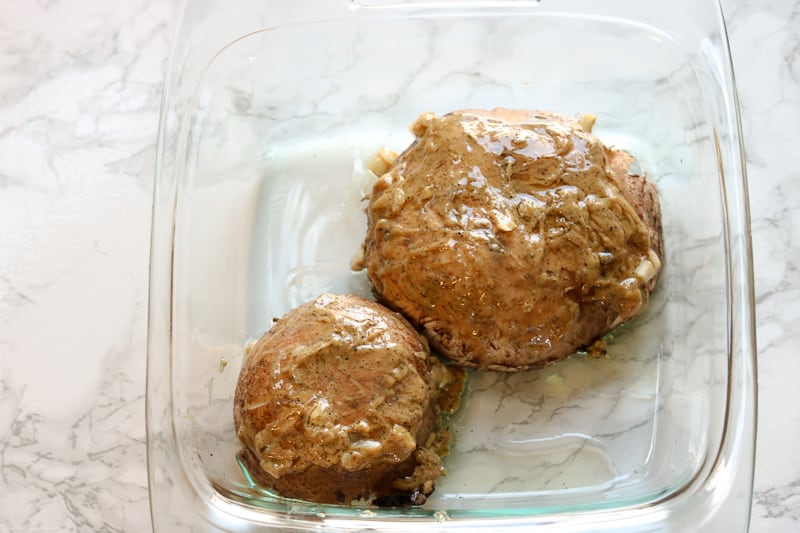 Make the Greek dressing using the ingredients listed above in the ingredient section under Greek Dressing.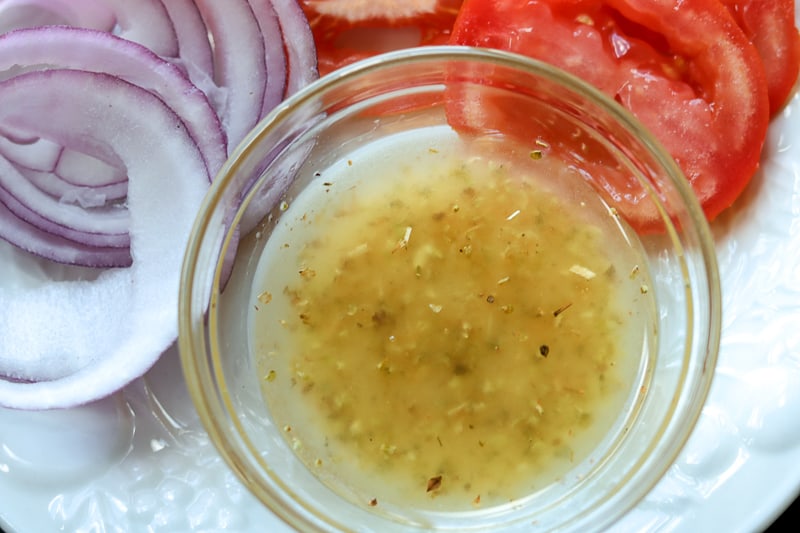 Cut your toppings, I used red onions and tomatoes.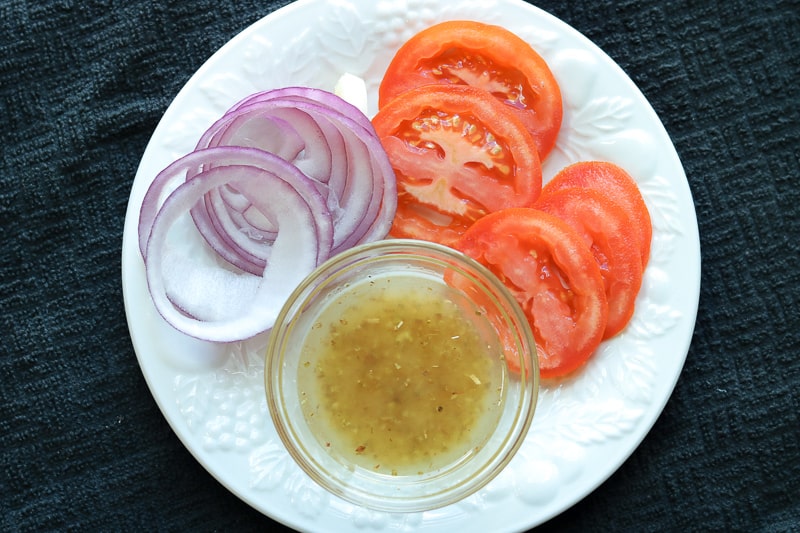 Bake the Portobello Mushroom Burger for 20 minutes. Add the pepper jack cheese in the last few seconds over the burger to melt the cheese.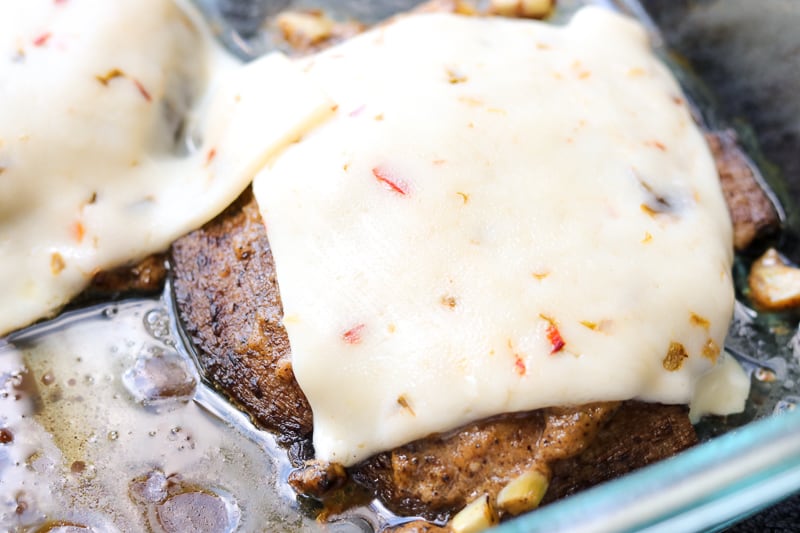 Grill or toast your burger bun, and add all the toppings. Finish by drizzling a spoonful of the dressing over the burger. Serve the additional dressing on the side with the burger. Enjoy.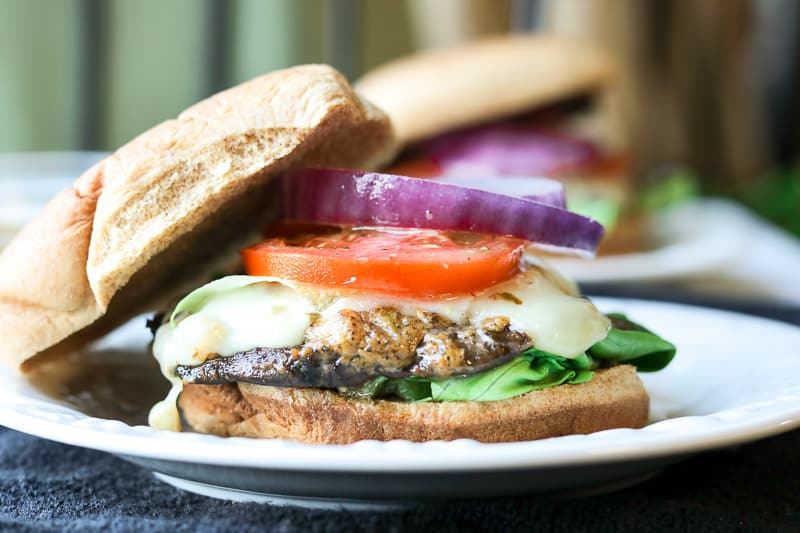 Portobello Mushroom Burger Tip:
Melt the cheese in the last couple seconds of baking
Using Pepper Jack cheese and or Greek dressing vinaigrette will take the burger to another level
Using red cabbage will provide some crunch to the burger