Pikliz – Spicy Coleslaw Recipe
Click here to PIN the Pikliz – Spicy Coleslaw Recipe!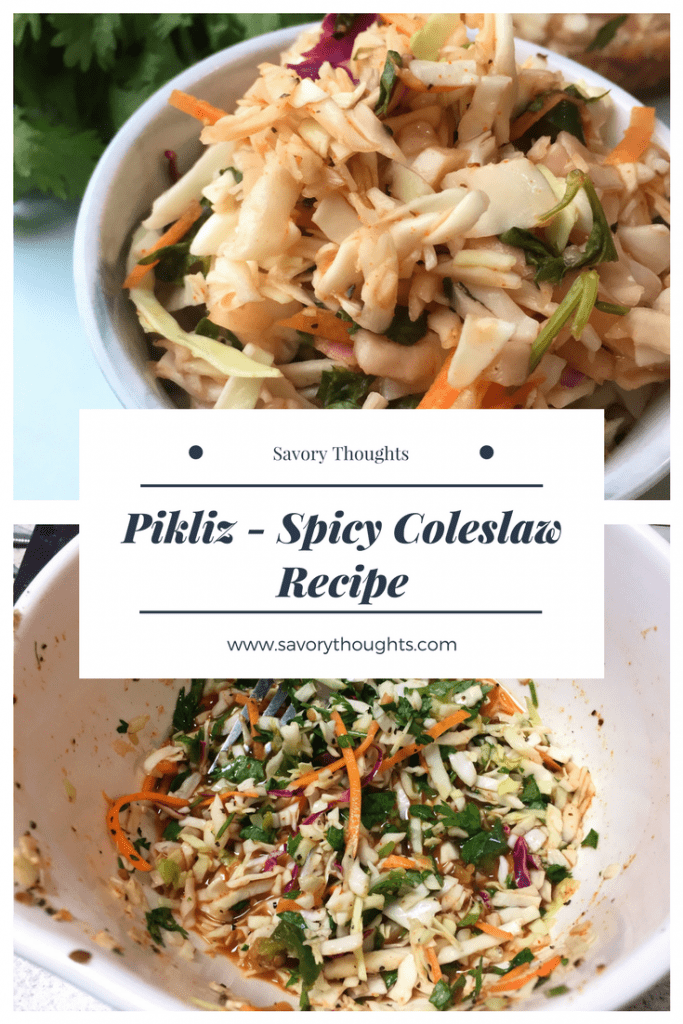 Pikliz! Pikliz! Pikliz! Also known as Spicy Coleslaw is a Haitian's favorite condiment when it comes to fried food. Aside from fried food, it's also served with other dishes such as red beans and rice, fish, and pork. It is used to enhance the flavor of any dish.
There are so many ways to make this Pikliz or Spicy Coleslaw Recipe. The base ingredients are vinegar, cabbage, carrots, and peppers. Others have also added onions, bouillon cubes, and or lemon/lime juice. The best part about this condiment is that you give it the flavor you would like it to have while keeping in mind the goal is to make spicy. Whatever your preference in terms of spiciness you are you able to handle is entirely up to you.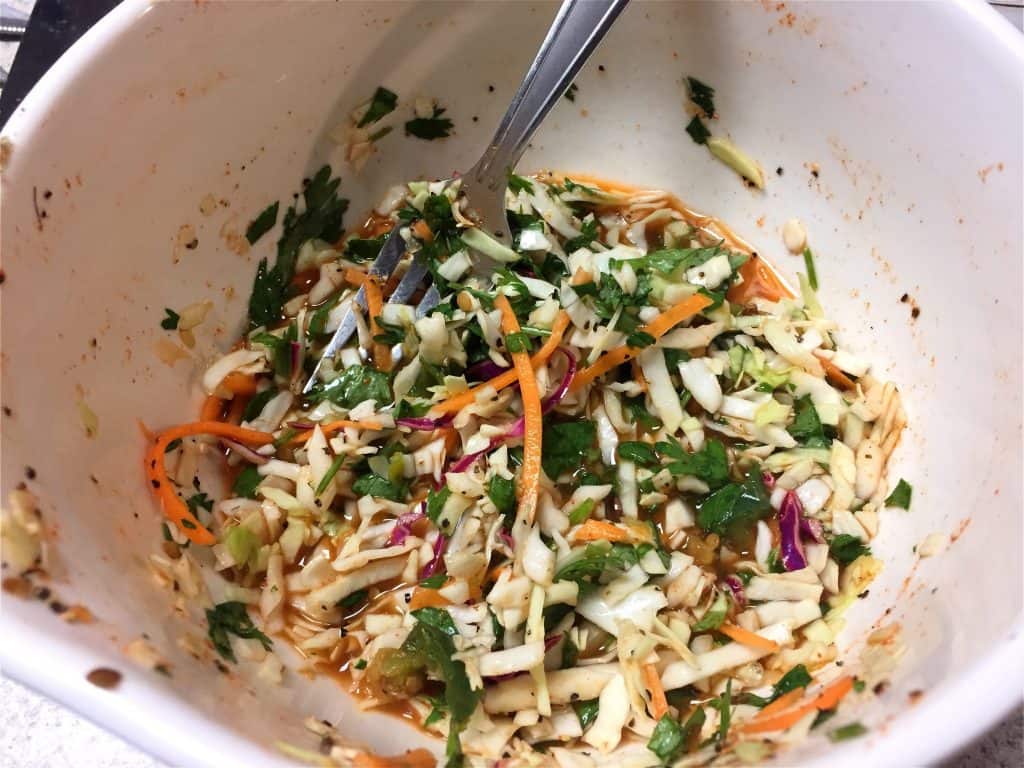 I've modified this Pikliz – Spicy Coleslaw Recipe so many different ways depending on the side dishes or choices of meat. One of my favorite ingredient to add to Pikliz is cilantro. I also added jalapeno pepper, but you can also add the spicy Jamaican peppers, I also included a small amount of apple cider vinegar and salt and pepper.
Friends, feel free to pair this condiment to my Skillet Baked Chicken Thighs With Homemade Mushroom Sauce recipe.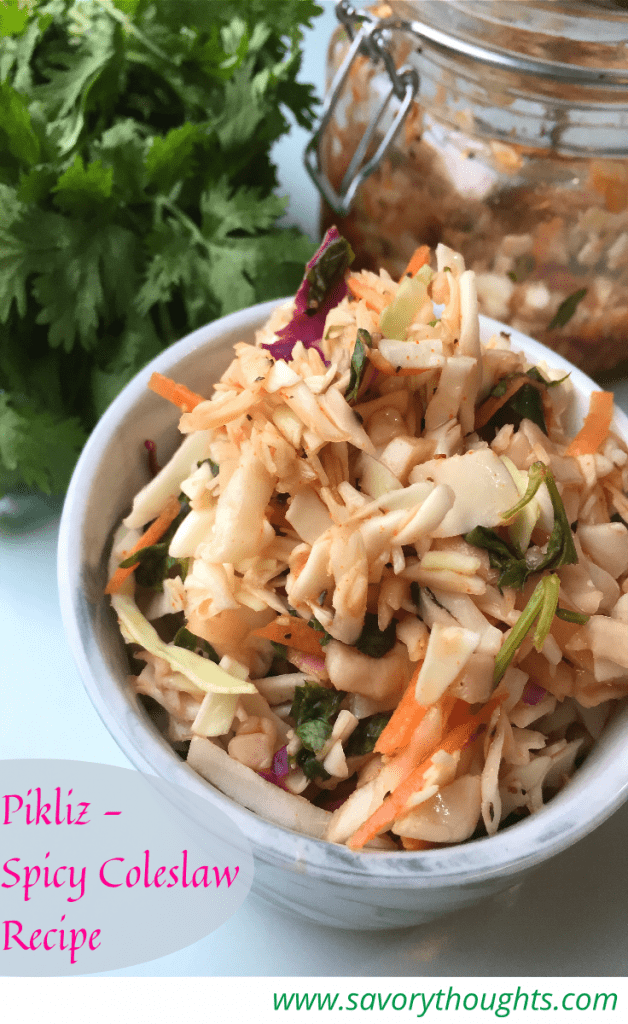 ***
Always believe something wonderful is about to happen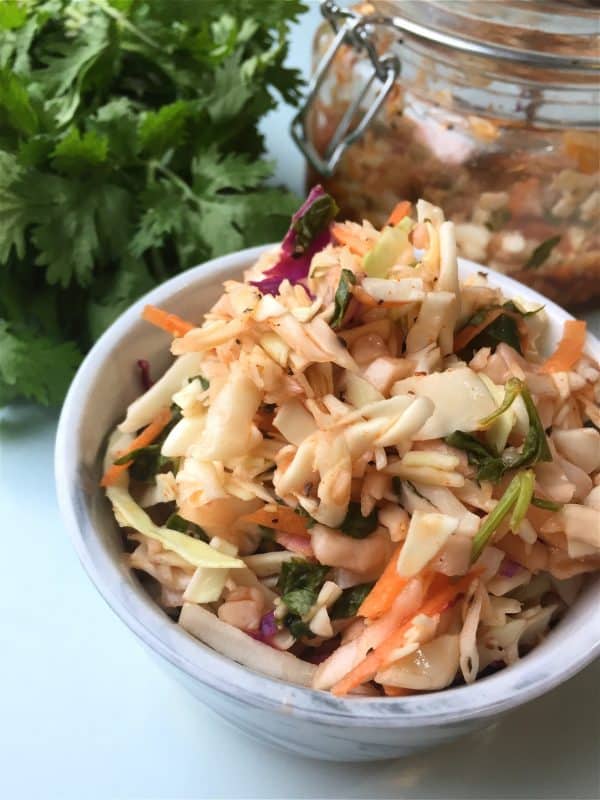 | | |
| --- | --- |
| | |
Place all of the ingredients in a large bowl. Mix well with a folk.

Place in an airtight container and refrigerate.
Tips and Notes / Most Noteworthy:
Pikliz usually last months in the refrigerator. Just add vinegar as the liquid lowers.