Garlic Butter Kale Shrimp Salad
Friends, creating new recipes are always fun and exciting. So today, I am sharing with you an incredibly easy side dish – Garlic Butter Kale Shrimp Salad.
One thing about me growing up: I hated eating vegetables. As a matter of fact, onions specifically were not one of my favorites to eat. Let's just say the raw food reminded me of what onions sounds like in your mouth. As an adult, I incorporate onions by blending it. All I need is the flavor, right?
This Garlic Butter Kale Shrimp Salad takes about 30 minutes to make. 5 easy ingredients. The extra two ingredients are strictly optional. It's all about incorporating your favorites spices and putting the rest together. I don't even know if I should call it a recipe.
Did I mention it is great as a side with any dish?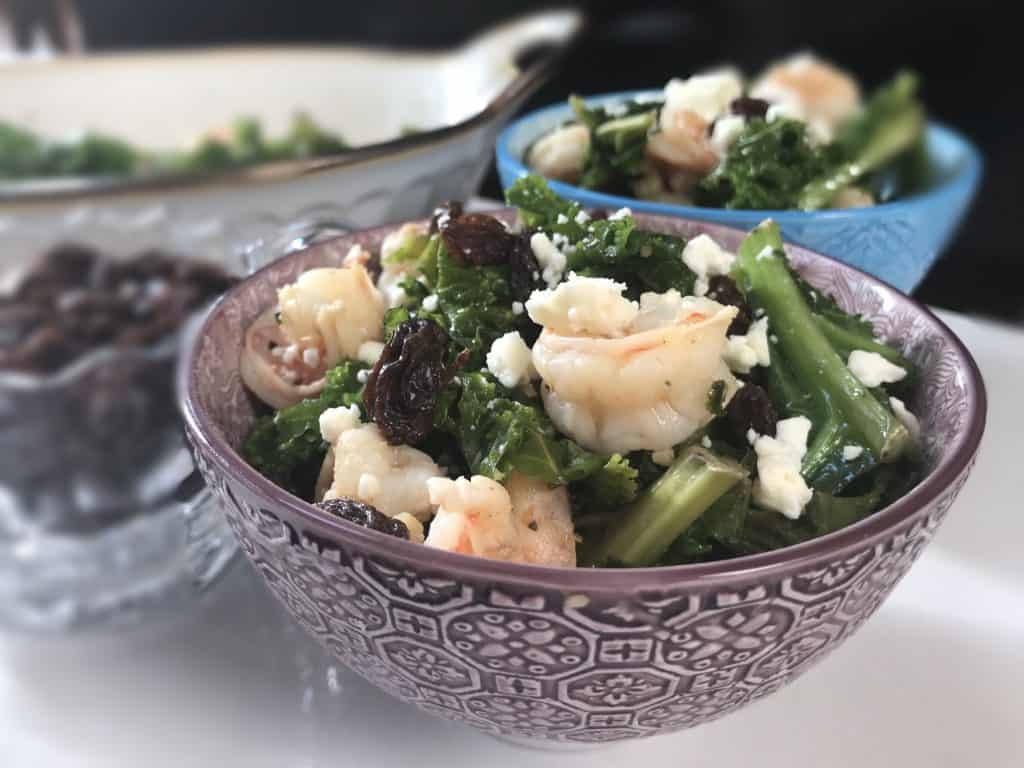 Jump-start your dreams. Do not bury them so deep in your hearts in order to protect them from the criticism of others.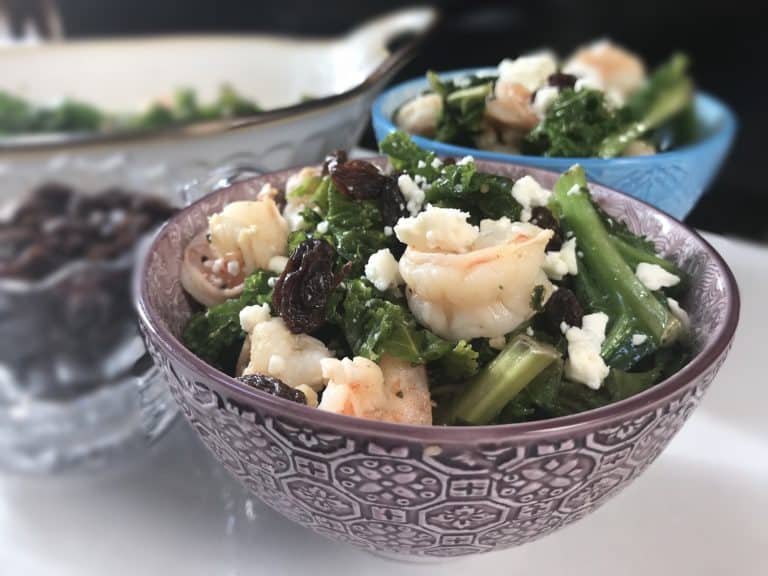 | | |
| --- | --- |
| | |
In a large skillet, heat the butter, then add the garlic.

Cook until shrimp turns pink and until the kale starts to soften.

Transfer to a bowl, then add salt and pepper.

Topped with feta cheese and raisins.
This quick and easy recipe is perfect for any occasion and as a starter meal.