Bold Spicy Creole Shrimp Tacos 
Click here to PIN the Bold Spicy Creole Shrimp Tacos!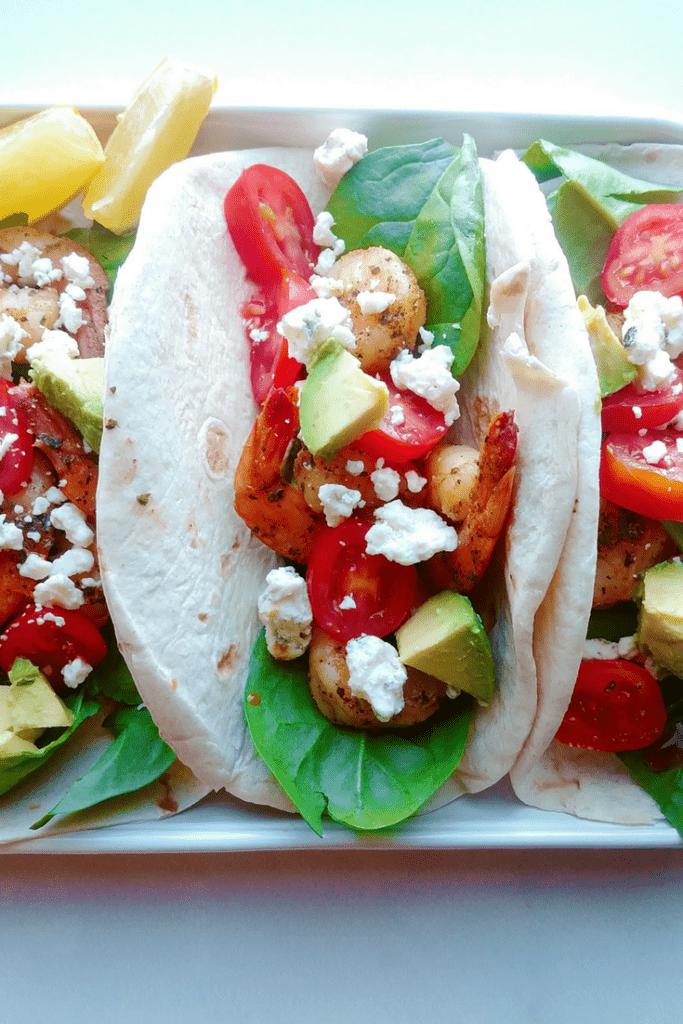 This recipe starts with this Bold Spicy Creole Shrimp Tacos.  I love creole seasoning because it has so many spices that are well combined, and most of all, the creole seasoning add a kick to the tacos.  It's the perfect seasoning to add to this shrimp taco recipe along with fresh lemon juice to take it another notch!
These Bold Spicy Creole Shrimp Tacos are made with bold ingredients to take the shrimp taco recipe to the next level with rich Creole flavors!  These tacos are not only delicious but are the most flavorful tacos you'll ever try!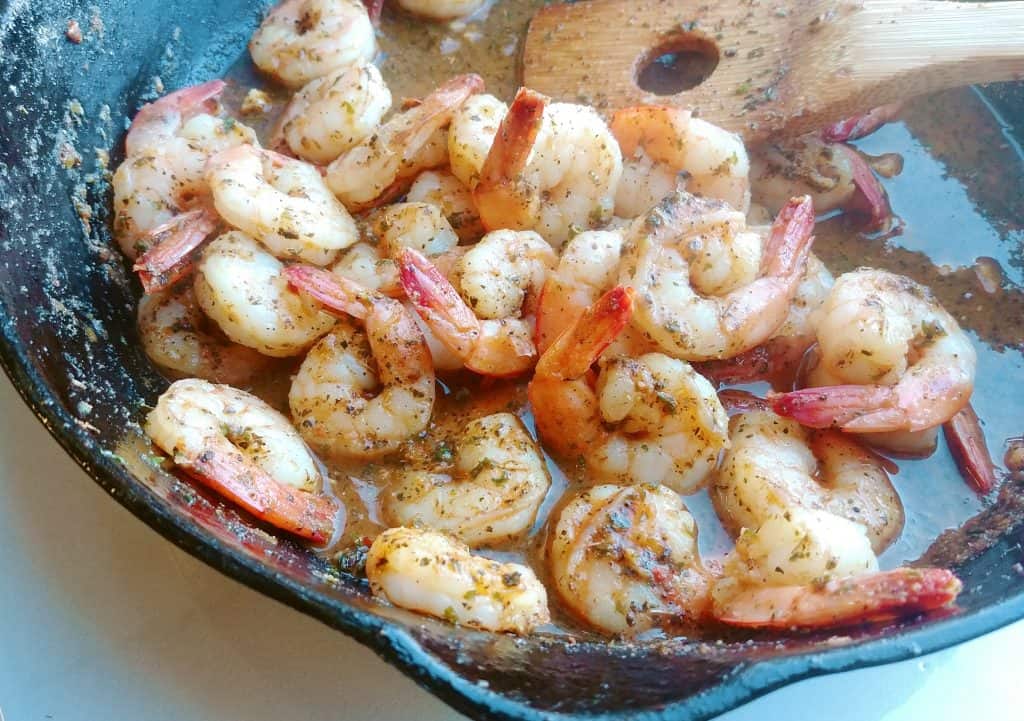 Friends, I'm sure by now you know how much I love spicy food. Hence my Pikliz – Spicy Coleslaw Recipe. I love bold flavors, and this Creole Shrimp Tacos recipe is just that…BOLD!
Spices include cayenne pepper, ground pepper, parsley, salt and pepper, and garlic to name a few.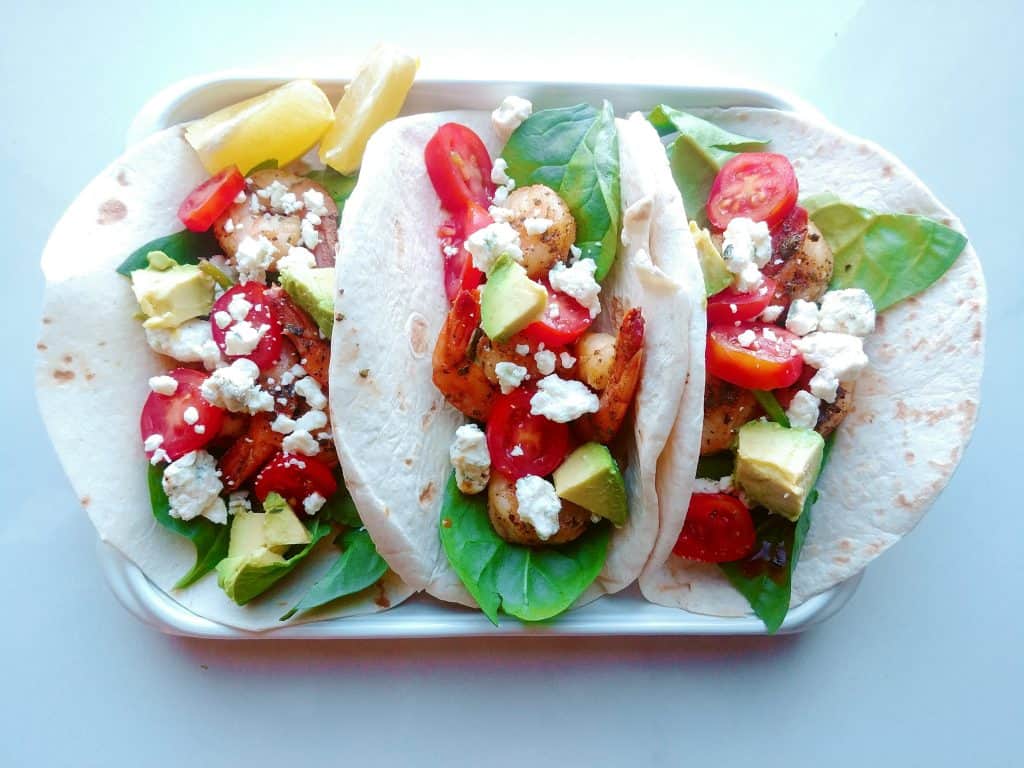 Then garnish with fresh spinach, grape tomatoes, and avocado…YUM! The only regret you may have is that you will not have enough to last the entire week, month, or year 🙂
By the way, did I mentioned for this recipe I used the already cooked shrimp which makes it another "15 minutes or less" recipe :).
With just a few ingredients you will have a party in your mouth with this Bold Spicy Creole Shrimp Tacos recipe. These tacos are delicious and the perfect way to end a long day!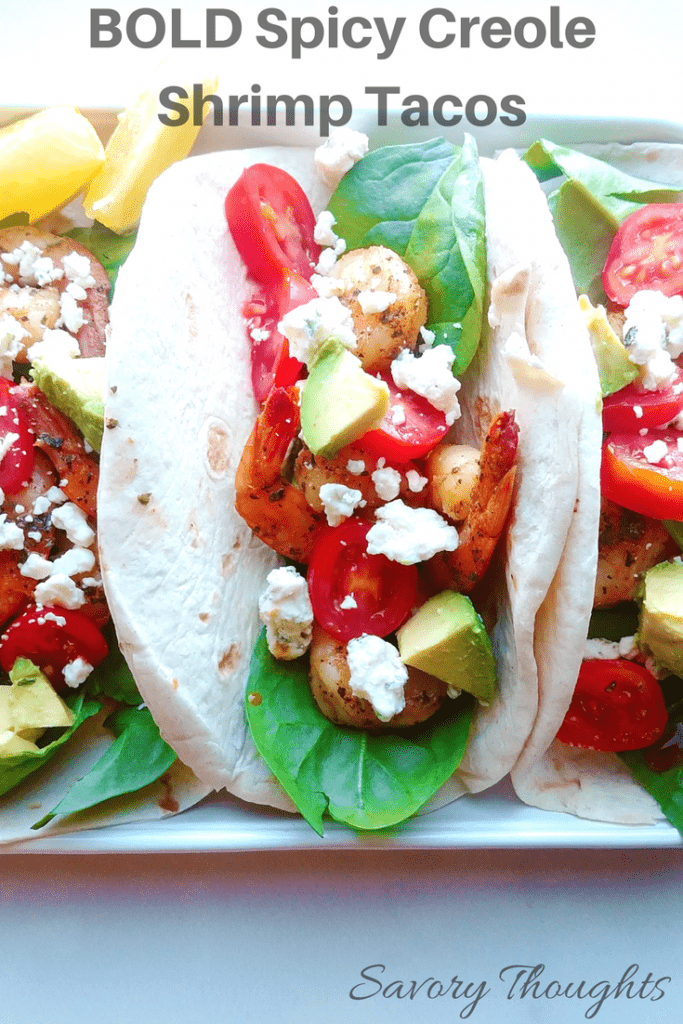 ***
Every day provides you with a NEW opportunity to try something NEW.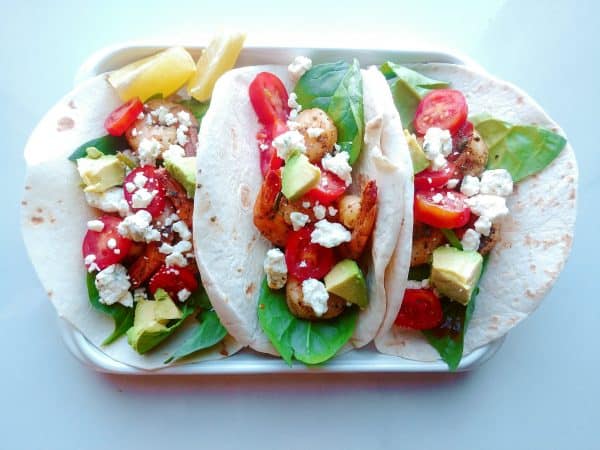 Prep Time

5

minutes or less
Cook Time

5

minutes or less
Prep Time

5

minutes or less

Cook Time

5

minutes or less
Heat the olive oil in a large skillet over medium heat.

Add the shrimp to the heated oil and cook for 3 minutes; stirring a few times to avoid sticking.

Reduce the heat to low and instantly add the above ingredients in order starting with the basil. Stir and cook for 2 minutes then remove from heat.

Assemble in a soft tortilla with your preferred toppings.
Tips and Notes / Most Noteworthy:
I bought the already cooked shrimp. I would recommend removing the tail before "cooking" the shrimp.
This taco recipe is great with fresh spinach, avocados, and grape tomatoes.
Consider this recipe if you are also feeding a large crowd.