The Best Red Beans Gravy
Click here to Pin The Best Red Beans Gravy!
Best Red Beans Gravy – Also known as sos pwa rouj. This Red Beans Gravy  is made using red beans, a few spices and is served over or with white rice. A famous, hearty, savory, Haitian gravy that's cooked to perfection with the aroma onion, garlic, and rosemary. It is the perfect comfort food any time of the year!
This gravy recipe will not disappoint.
Seems like Red Beans Gravy served with white rice is a favorite in my home, it's one of the few meals that we all eat and enjoy; including my little munchkins.  For some reason, other gravies do not hold the same merit with the little ones. While there are many ways to make this gravy or any bean gravy, some have added coconut milk.  Furthermore, others have even added lemon juice for extra flavor, while some people blend all of the ingredients before transferring it to a saucepan to save time. This method is used when making the beans with can beans. Whatever your preference, this comfort food will always stand the test.
This gravy recipe can take up to 2 hours to make depending on your method.  Most of all, It's reasonably easy, delicious, and very inexpensive. So what's not to love?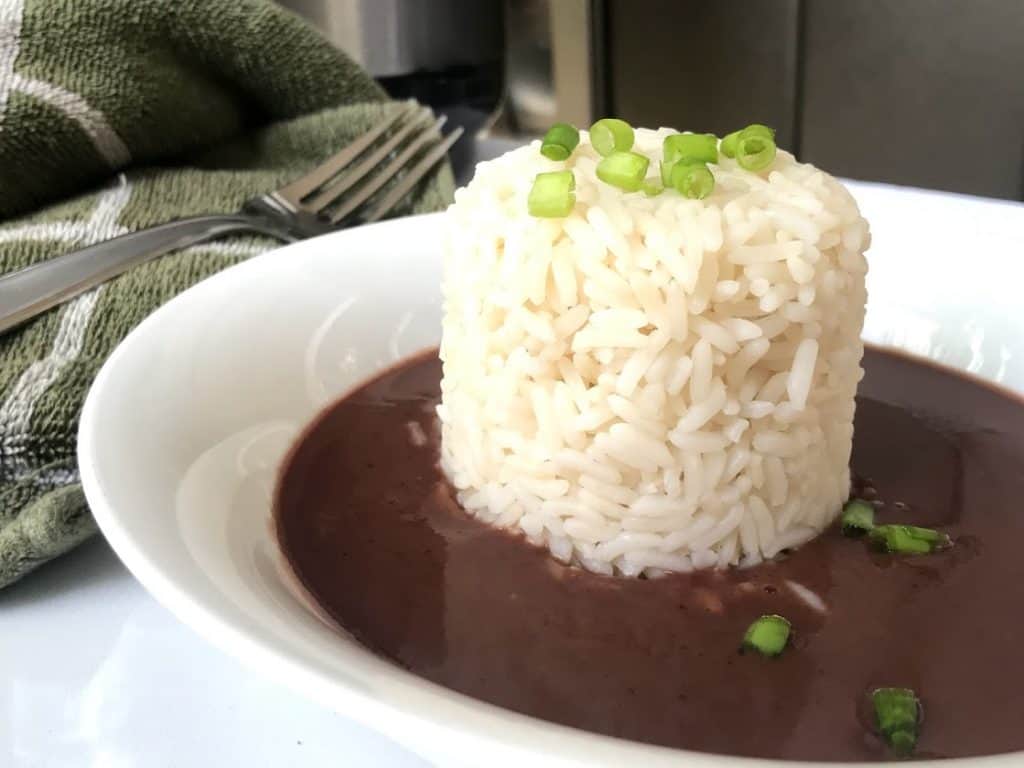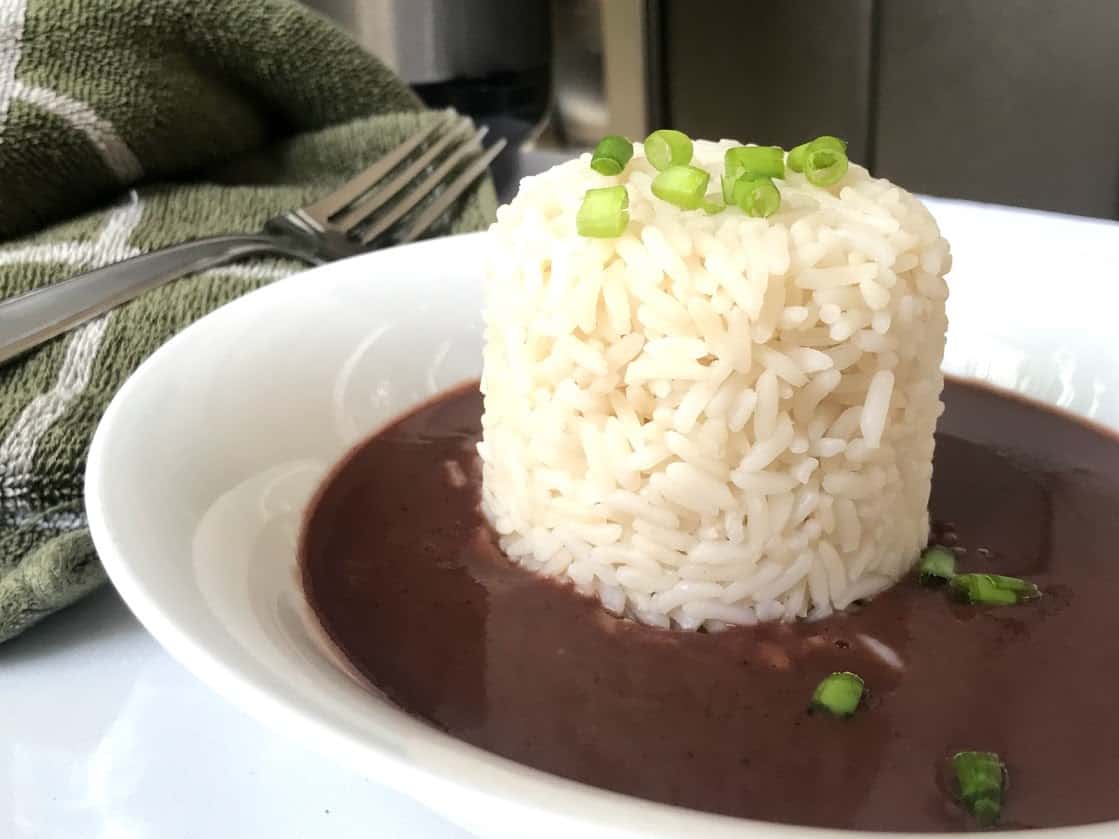 The gravy will warm up your belly during those cold days.
The steps are simple. Simmer and season. Enjoy. Just as simple as that.
This recipe can be made on the stovetop, transferred to the blender, then return to the stovetop. If you choose to go this route, you will need to continuously add water as the beans cook. I highly recommend using the Power Cooker if you have one, or a pressure cooker. You can use 2 cans red kidney beans but if you have the time, you should consider taking the longer route.
Follow the steps listed below, and it will render the same results while intensely decreasing the time it takes to cook. Either way, The Best Red Beans Gravy is delicious and I hope you enjoy!
After making the Best Red Beans Gravy, check out the Classic Old-Fashioned Tomato Soup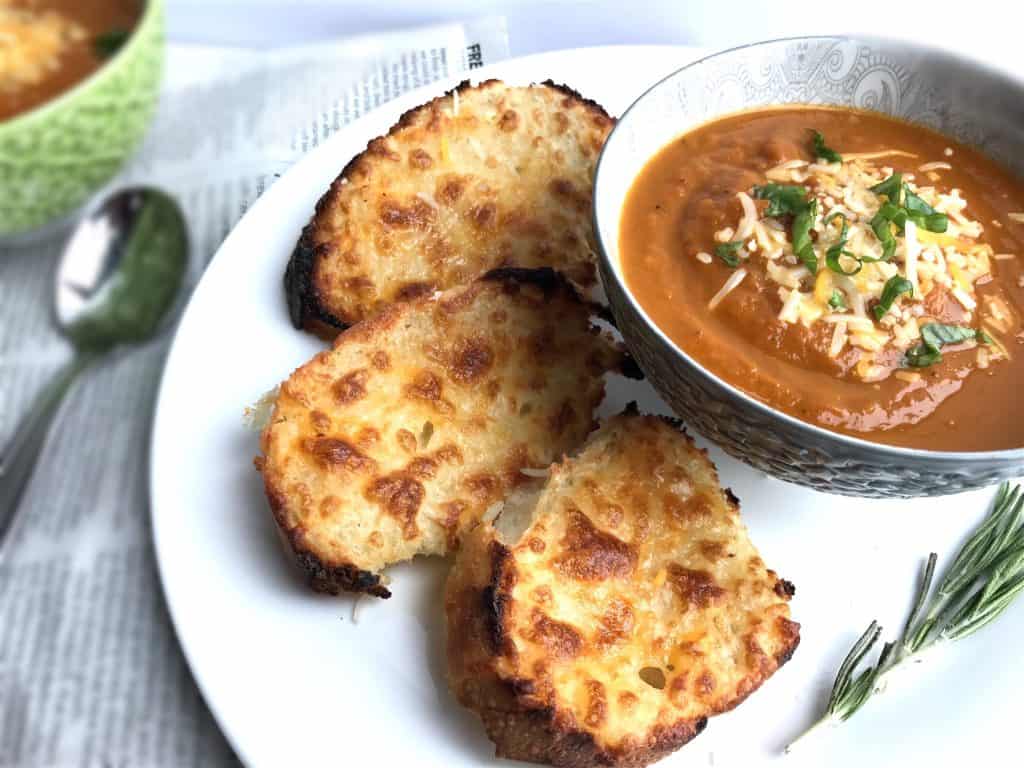 ***
Trust and do good. It is truly an everyday reminder. Trust in the Lord.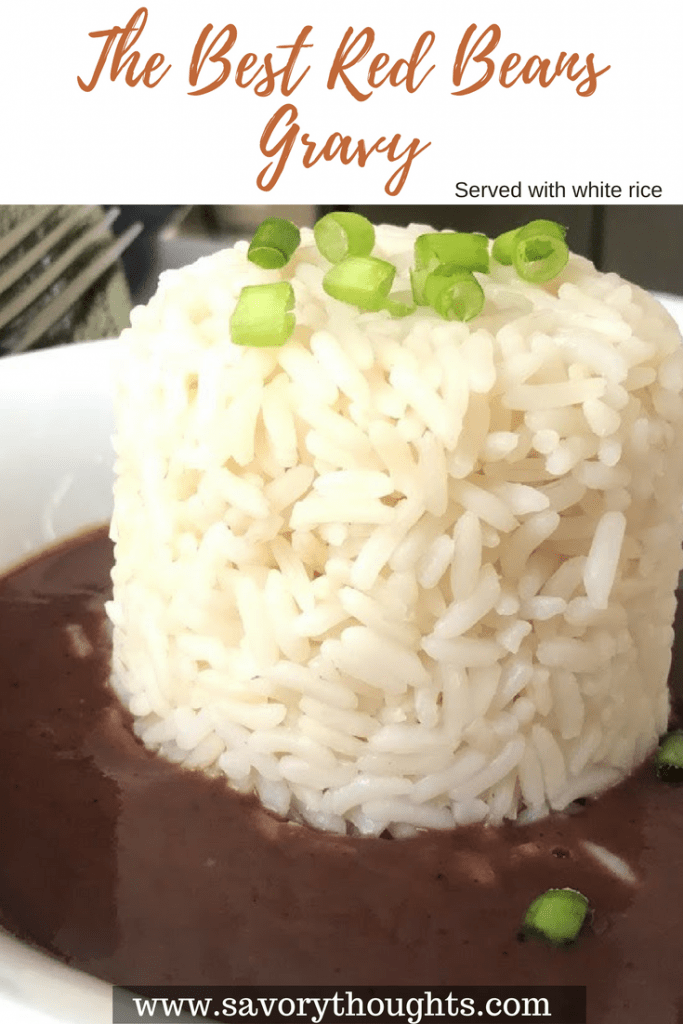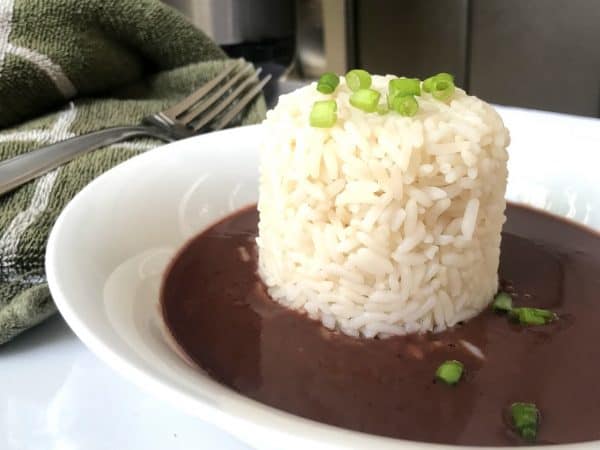 Cook Time

1

hours and 45 minutes
Cook Time

1

hours and 45 minutes
Using a pressure cooker, cook for 50 minutes. If the beans are not completely cooked, cook again for an additional 50 minutes.

Once the beans are fully cooked, blend the cooked beans along with the water, garlic, and onion to a smooth consistency (liquefy).

Transfer to a medium saucepan, add the olive oil, rosemary, bay leaves, and the Southwest Spice Blend spice along with the salt and pepper. Cook over medium heat, stirring occasionally. Then reduce heat, and allow simmer for 30 minutes.

Serve warm with cooked white rice.
Tips and Notes / Most Noteworthy:
I highly suggest that you do not use can beans if possible. The longer route is so much better.
This gravy is temperamental, it requires patience and time.
I sometimes add 1 tbsp. lime juice to the gravy for extra flavor. It does make a difference.
Concentrate on the flavors you would like the gravy to have.
If you want to thicken up the consistency of the gravy, you can mix equal (2 tbsp.) parts of cornstarch (or flour) and water together and add it to the last minutes of cooking.
To store this gravy, use a shallow container to refrigerate it; let it cool down first. Then cover it tightly and refrigerate for up to 2 days.
Purchase the Southwest Spice Blend here. This is not an affiliate link.