Hoagie Salmon On Arugula Kale Salad
Click here to PIN the Hoagie Salmon On Arugula Kale Salad!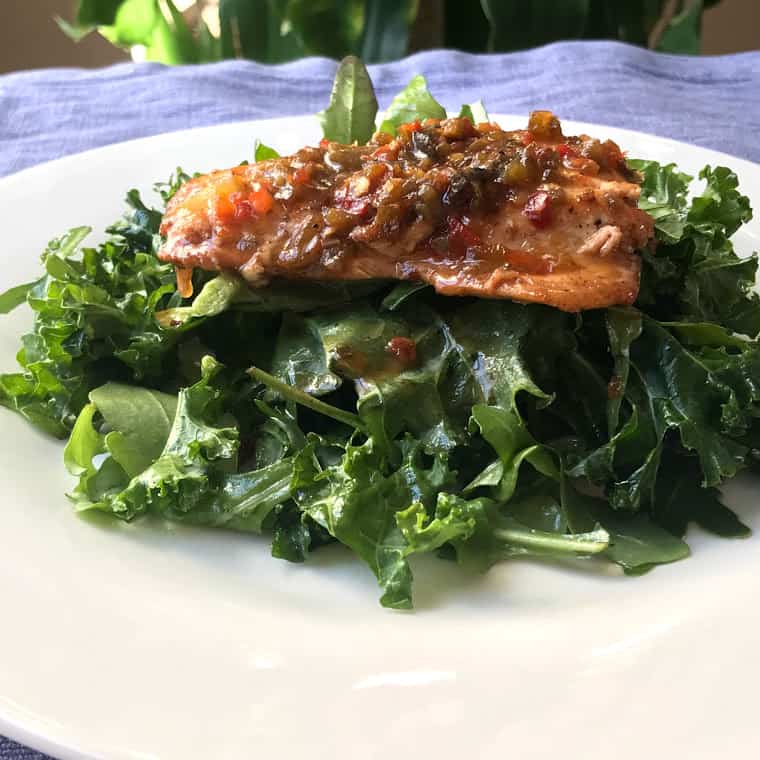 Hoagie Salmon on Arugula Kale Salad – Seriously friends, who doesn't like salmon on arugula? Okay, maybe some people do not. I, on the other hand, cannot get enough of it, especially during the winter months.
Can you believe February is here? Which means, spring is next month! Time is going by so fast.
Easy, delightful, delicious, nutritious Hoagie Salmon recipe that is ready in 30 minutes or less with little to no effort.
Made with a few ingredients. Packed with flavor.
Perfectly paired with white rice or vegetable rice; if you are a rice lover.
The salmon is perfectly cooked to satisfy every taste buds.
How to cook this Hoagie Salmon?
You can make this Hoagie Salmon On Arugula Kale Salad any way you want.
Brown the salmon by using olive oil and butter then place it in the oven.
Cook it completely in the oven.
Add additional spice to give it a kick such as dried red peppers, or cayenne peppers.
With just a few ingredients (mostly from your pantry or refrigerator), dinner will be ready in no time.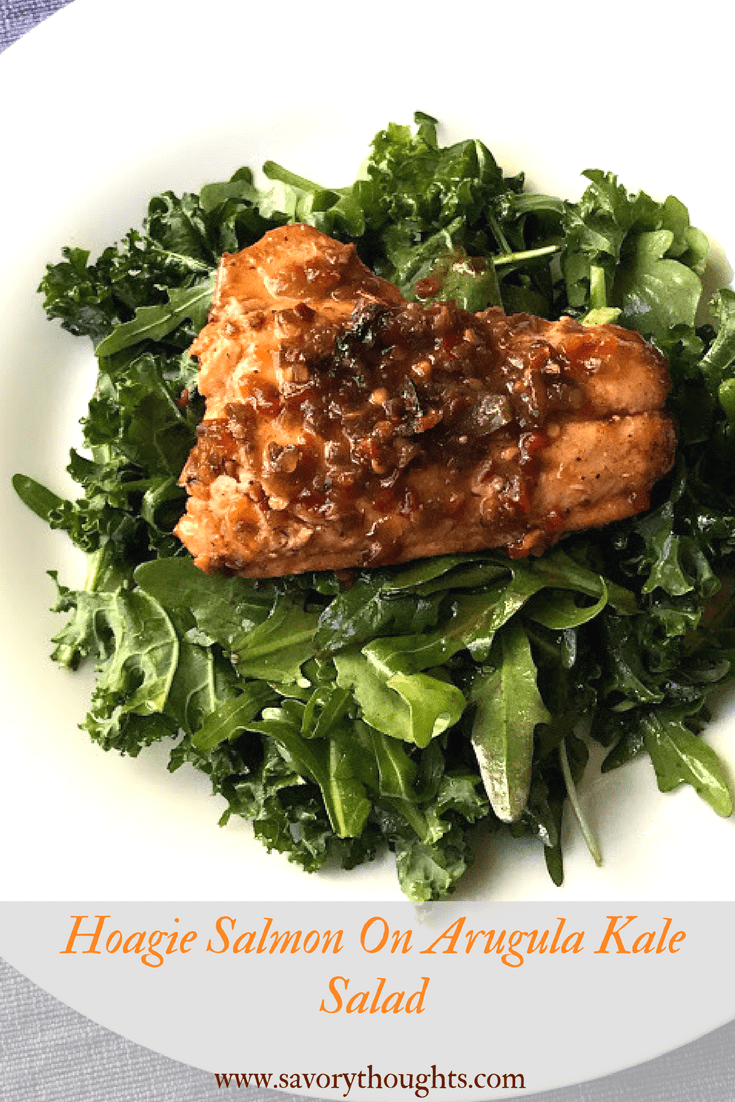 ***
To understand the truth of God's word and to receive the gift of life, begin with repentance and faith.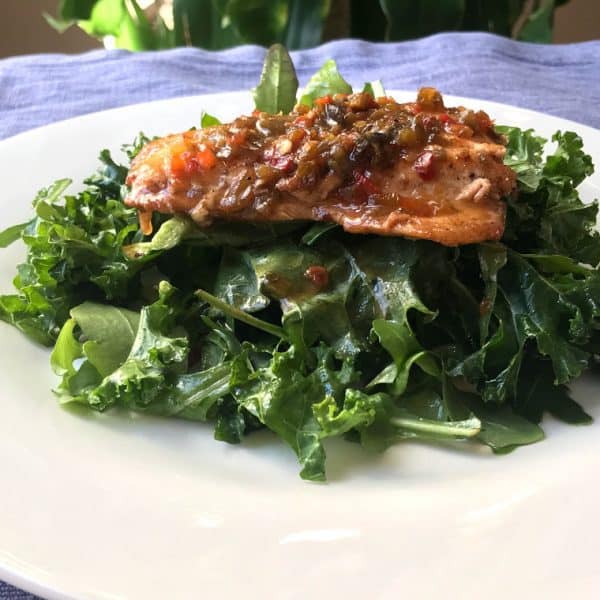 Cook Time

30

minutes or less
Cook Time

30

minutes or less
Place the salmon in a bowl or small baking dish that's suitable for marinating. Set aside.

Using a small mixing bowl, mix the Hoagie Spread, Honey, cooking wine, salt and pepper together and set aside.

Heat the butter in a cast iron skillet. Cook the salmon on both sides for 2 minutes each. Pour mixture over the salmon, cook for an additional 3 minutes. Remove, serve warm. Best serve with Arugula salad.
TIPS AND NOTES / MOST NOTEWORTHY:
Tools I used to make this Hoagie Salmon:
Cast Iron Skillet:
Hoagie Spread:
Cooking Wine:
Disclosure: This post contains affiliate links, which means I may receive a commission if you click a link and purchase something that I have recommended. While clicking these links won't cost you any extra money, they will help me keep this site up and running.