Cran-Mango Mimosa
This is a very short post, I promise! Friends, Tis' the season to cheers with this tasty cocktail. Whatever the gathering; breakfast, brunch/lunch, or dinner – You choose! It is approximately two weeks before Christmas. All you need are 2 main ingredients to make this Cran-Mango Mimosa!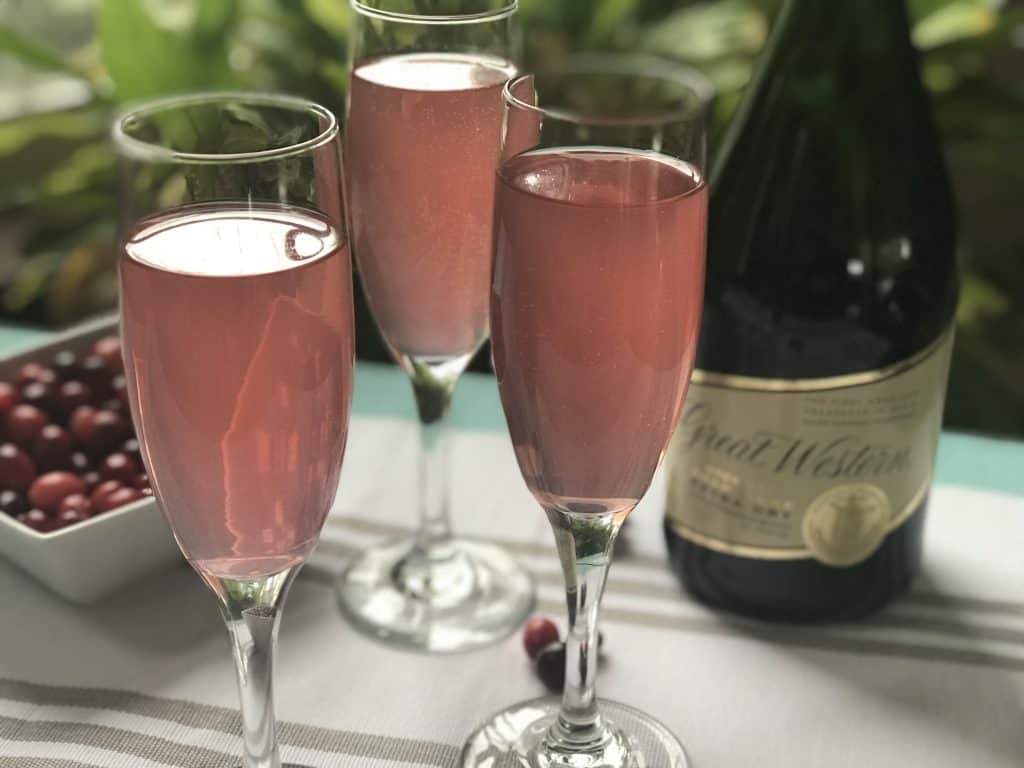 To make this Mimosa all you need is Ocean Spray Cran-Mango cocktail juice and dry champagne. I used the Great Western American Champagne Extra Dry.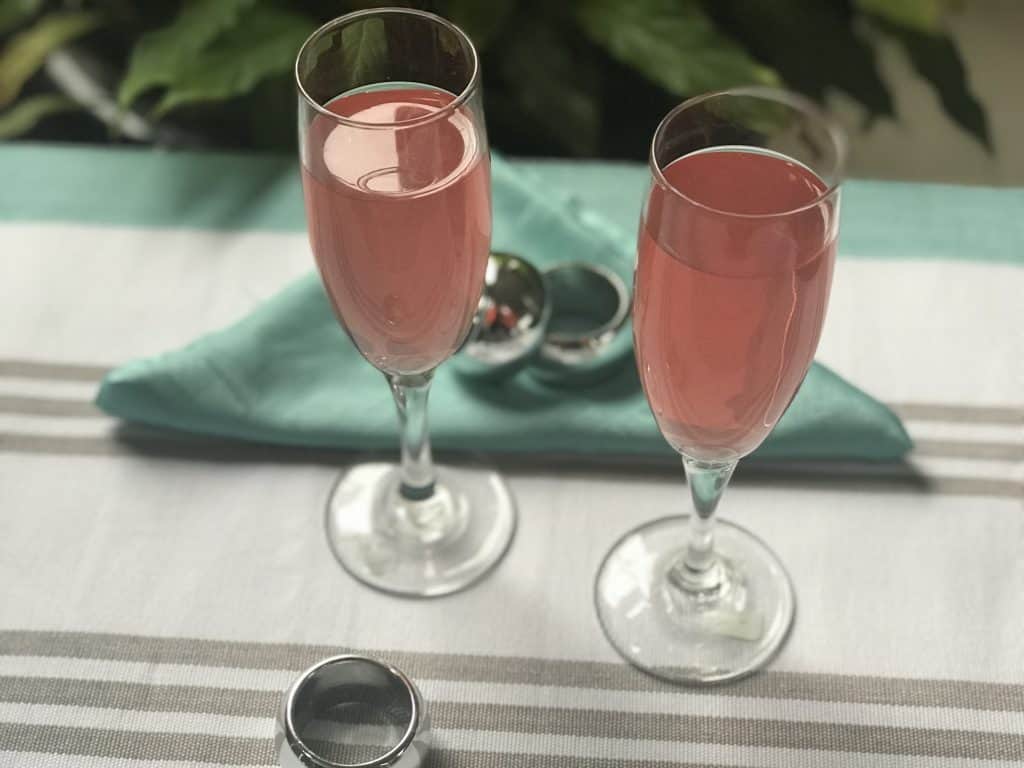 I am usually a champagne and orange juice mimosa kind of girl, but why keep it the same when you can mix it up?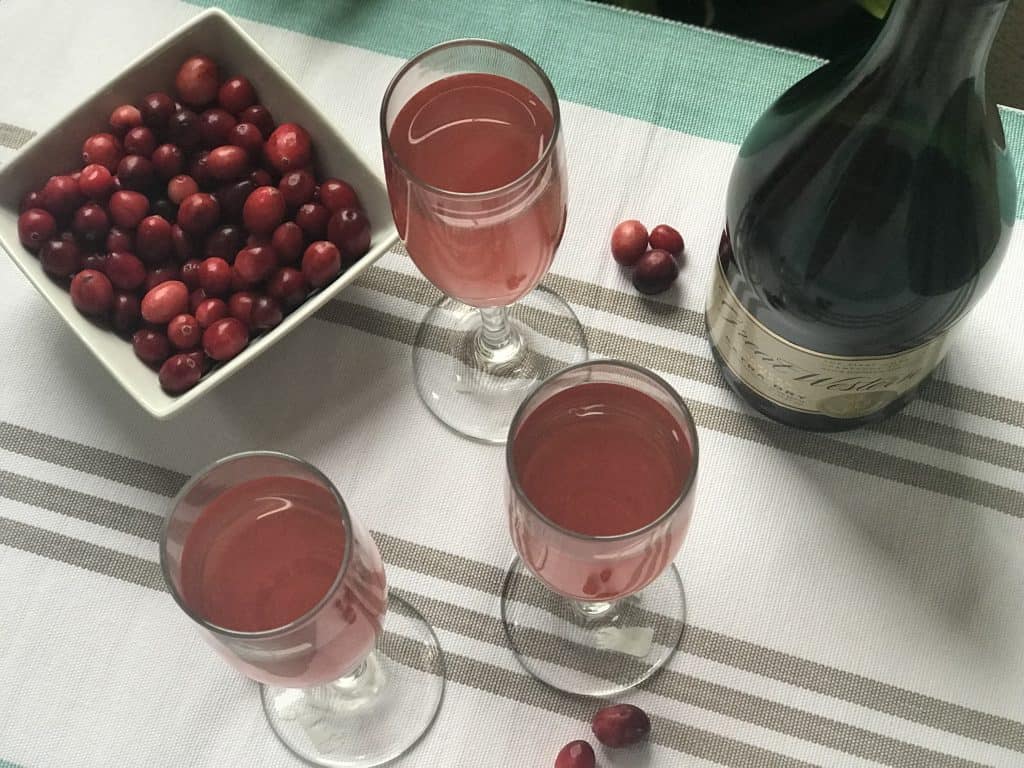 See…pretty easy and quick. Told you this post was short 🙂
Enjoy this mimosa with the Individual Cheesecake Bites.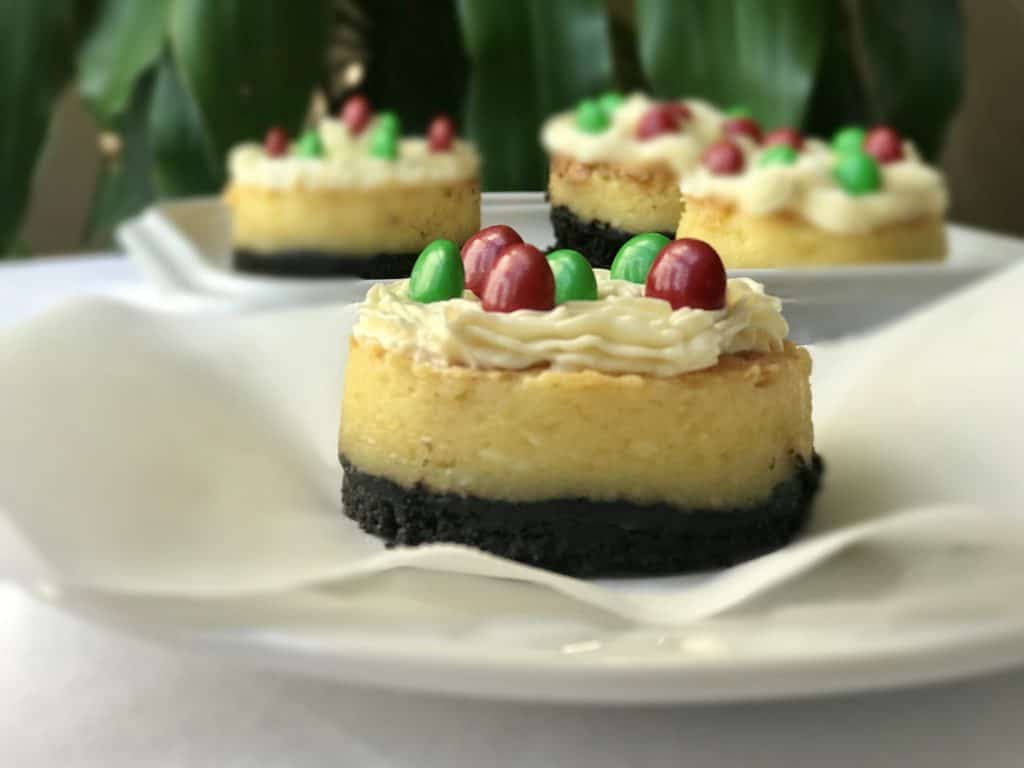 ***
Take responsibility for your happiness. One of the most important lessons in life to learn is that you cannot count on someone else to make you happy.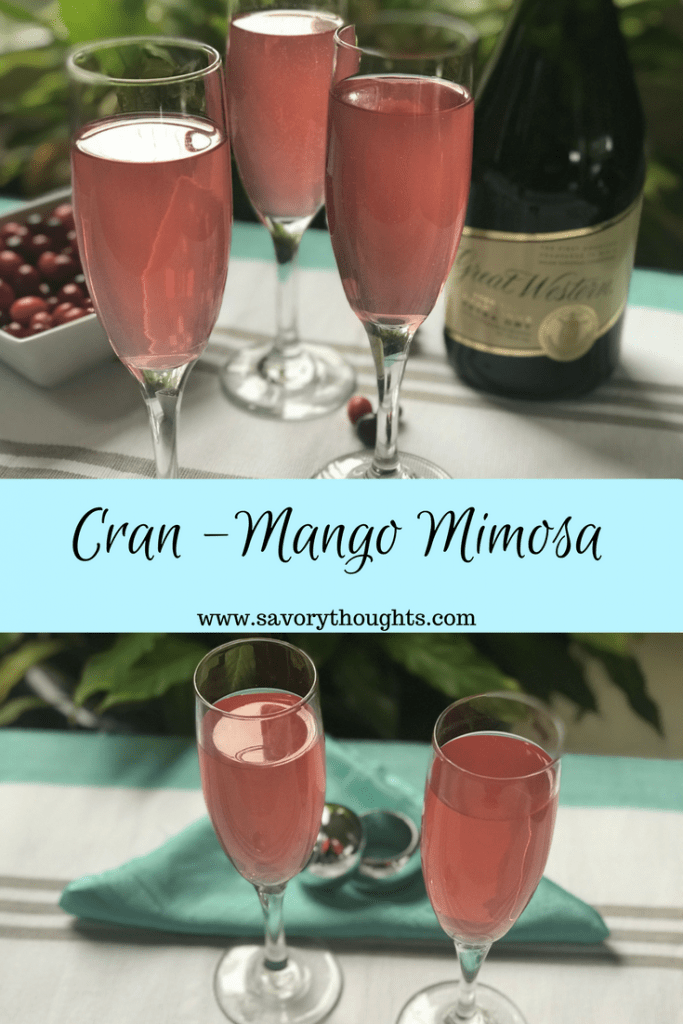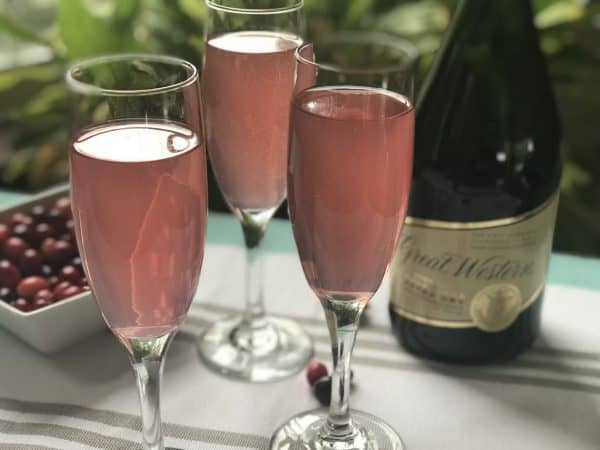 Pour the two ingredients into one pitcher, chill for several hours. When ready to serve, use the flute of your choice to pour the mixed beverage. Garn with Cranberries. Enjoy!  
Best chilled for several hours before serving.