Super Easy Low-Calorie Cloud Bread
Click here to PIN the Super Easy Low-Calorie Cloud Bread!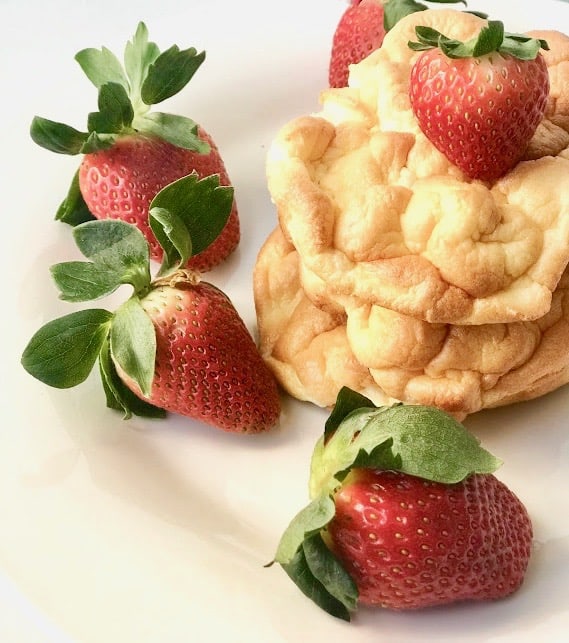 I know, I know. But for as weird-sounding as cloud bread is, they are so extremely good.
If you have not tried cloud bread, right now it is the time to do so. It is carb free!
We're talking Airy. Fluffy. Light. Full of protein. And Super Easy Low-Calorie Cloud Bread.
Friends, if you are like me and looooovesss carb but carbs don't love you back, then this is a way to have that guilt-free moment without breaking all the rules.
Now, imagine this…there are 17 calories in 1 large egg white (raw), and there are 55 calories in 1 large egg yolk (raw). Therefore, 72 calories in 1 large raw egg.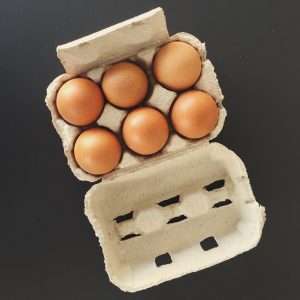 Keeping that in mind, one large slice white bread contains 79 calories. Whereas toasted wheat bread contains 75 calories.
See where we are coming with fewer calories with the egg? Furthermore, one large raw egg contains 6g of protein.
A friend of mine introduced me to this bread many years ago and I have found ways to introduce
it to my guests in gatherings as a delicacy. I especially like to serve it for Easter, Mother's Day brunch, and even at Christmas sometimes.
This type of bread is one that most people will never expect, but are usually happy when they do get a chance to try it.
It is a shame cloud bread doesn't receive much recognition.
Bit of honesty for you: As easy as it is to make this bread, I messed it up a million times before I finally got it right. One reason being is that I had no clue that after whisking the egg white, I should not have let it sit for a long period on the counter, otherwise it will become runny. I cannot help but laugh a little every time I think about this particular day. I had no idea what I was doing, friends.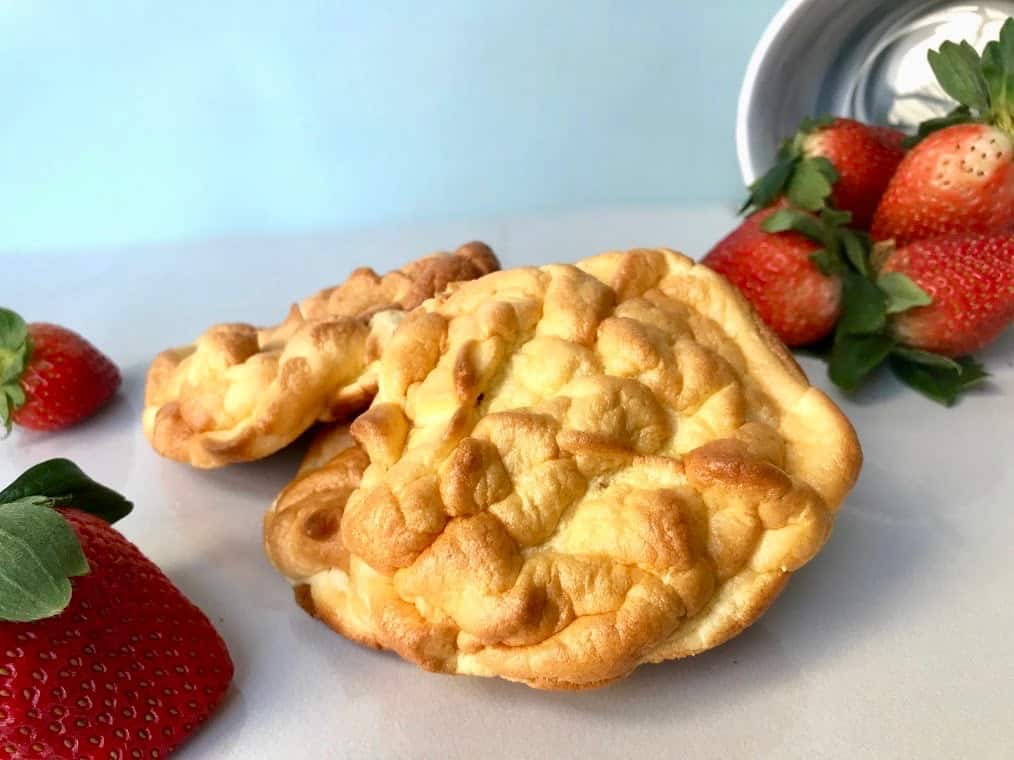 After going through the process for the millionth time, I finally had success!
Despite not being head over heels with my first few attempts, I did tweak it along the way over the years. For example, instead of using cream cheese, I switched to something easier such as cream cheese spread because it helps enhance the flavor and texture. In my opinion, it is less heavy. The final texture of the cloud bead has a lighter consistency.
I also added a pinch of salt. My mother in law has ingrained in my head to "always add a pinch of salt". Ha-ha!
I used distilled white vinegar because it helps keep the egg together.
It is paired perfectly with any main dish such as the Mixed Vegetable Mushroom Soup or the Healthy Butternut Squash Soup.
***
Focus on the good. Start your day with a smile!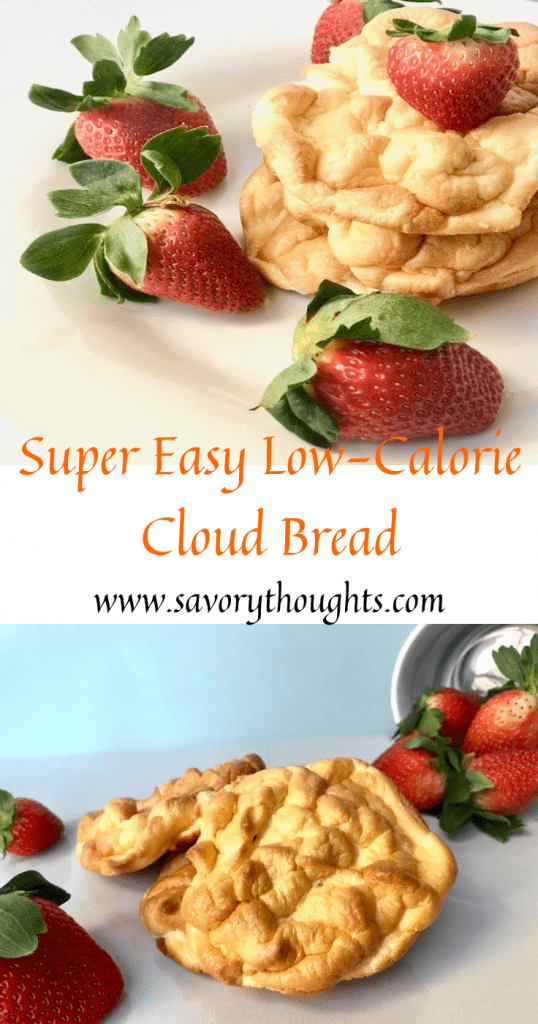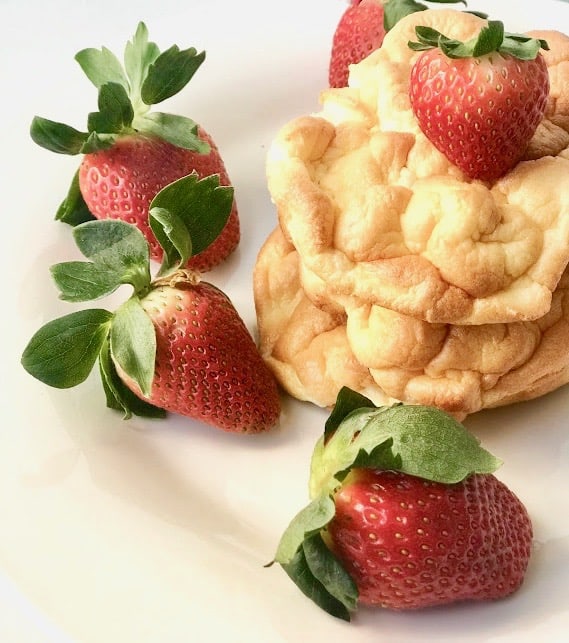 | | |
| --- | --- |
| | |
Whisk the egg whites, salt, and vinegar until stiff forms. Set aside.

In a medium bowl, whisk together cream cheese spread, egg yolks, and 1 spoonsful of the egg white mixture.

Add the cream cheese spread mixture to the egg white and gently fold to fully combine.

Using a large cookie sheet covered with nongreased parchment paper, add a couple spoonful bread mixture separating them about 1 inch to 2 inches apart.

Bake for 12 minutes or until golden on top. Let sit for at least 1 hour on a cooling rack before serving.
TIPS AND NOTES / MOST NOTEWORTHY:
Please consult with your doctor if you battle with keeping your cholesterol steady.